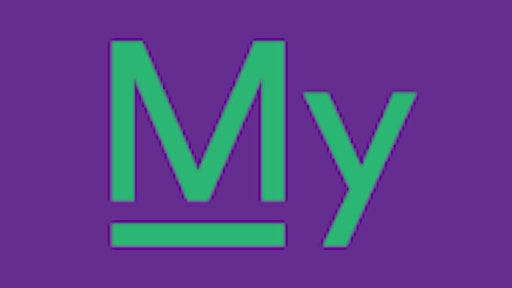 Mobile app: MyMobileWorkers
Developer: MyMobileWorkers
Cost: Based on a per user/per month fee
Available on: Android devices
Have a mobile workforce to manage? MyMobileWorkers mobile app can help. The app is designed to eliminate the paperwork needed for workforce management. With MyMobileWorkers, contractors can manage and monitor construction workers in real-time, access a full overview of what is happening on a jobsite, and instantly view the current status of every worker available. The app is part of a two-part system which also includes a back offic system.

MyMobileWorkers allows users to track their workforce and jobs to get a full overview of what's happening while workers are on the go. The app records a variety of information incluidng start and end times, job information, and health and safety compliance. The app also includes GPS tracking, safety checks, photographic evidence and signature recording.
Construction contractors may be interested in MyMobileWorkers' use to ensure safety procedures are completed. Features such as daily vehicle checks, customer signatures and enforced job photos help managers feel more secure that mandatory digital compliance checks are done successfully.
"Having the process digitized, where workers must complete all fields to complete the job, results in better quantifiable data and reliable information," says Danielle Whittaker with MyMobileWorkers. "This instant transfer of data between mobile and back office system removes costs associated with paper and reduces fuel costs of driving to and from the office and administration costs."
Whittaker says the app can also help improve cash flow as all job information is readily available for invoices to be sent out immediately.

Use the camera on your mobile device to take a photograph that can be integrated into the finished job report. App users can also sketch on photos or annotate to provide greater clarity.
Contractors can also add job attachments such as risk assessments, health and safety procedures, site documents, user guides and instruction manuals to mobile workers' jobs, making them easily accessible on their devices. The app allows users to attach a range of different file types and extensions.
Another feature is the option to record items. This means users can automatically attach certain job items workers will need to use (i.e. how many traffic cones may be needed). Each item can have a category and a product code – even a price. Once a job is completed, items or parts used on the job can be added automatically to the invoice.
App features:
GPS tracking and geo-tagging
Order jobs based on the fastest routes
Allocate jobs based on GPS locations
Vehicle checks
Asset tracking
Customer satisfaction ratings
Calendar provides visual representation of jobs and the workload each mobile worker has for a certain period
Generate reports including job reports, mileage reports, invoice reports and items used reports
CRM
Customer portal gives customers instant access to their job information
SMS to customers