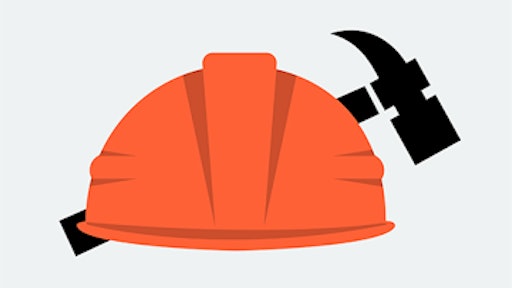 Mobile app: Contractor's Work
Developer: Appendme Inc.
Cost: Free
Available on: Apple and Android devices
Developed by a roofer who wanted an easier way to share his work, Contractor's Work is designed to help simplify the process of sharing work with clients and promoting a contractor's business. With this app, contractors can organize and share their work in seconds with the portfolio feature.
The portfolio feature offers contractors the ability to build a digital presence in just minutes, and you don't have to be tech savvy to do so, according to Enrico Torres, founder and CEO of Contractor's Work.
With the portfolio feature, contractors can create, store, share and have their work rated. A shared portfolio does not require the end user to download anything - customers can just open a portfolio and see your work.
In addition, the app is beta testing a website builder. Once a contractor creates and finishes his or her profile page, the Contractor's Work system builds a website in seconds, Torres says. This simple website provides customers and prospective customers a place to view your portfolio and company information. The premium version automatically watermarks all your work, lets you choose from three different templates and lets you share a special key with employees so they can add pictures to your portfolio.
In addition to sharing your portfolio, Contractor's Work also includes features for contractors to communicate with other construction industry professionals, ask for help, get tips and more.
The next version of the Contractor's Work App, which is getting ready for release, will include automation and collaboration features. "This version will contain everything from being able to send estimates in seconds to getting jobs without relying on leads as well as an easier way to share and mark blueprints," Torres says.
App features:
Portfolio builder: upload experience details and images from projects
Send messages securely
Follow other contractors

Instant feed to find local contractors
Add posts to your timeline
Help creating a professional website