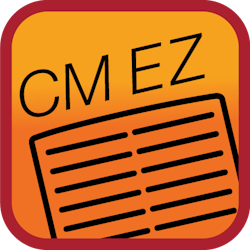 Mobile app: Construction Master EZ
Developer: Calculated Industries
Cost: $24.99
Available on: Android and Apple Devices
Construction Master EZ is a new advanced feet-inch-fraction construction math calculator app from Calculated Industries. It features simple-to-use forms to solve construction math. The app is designed for both new users and experienced tradesmen.
The mobile app features all the functionality and solutions of the handheld Construction Master calculators but is optimized for mobile device users. One optimized feature allows users to enter inputs and instantly see outputs – no more guessing which keys to press because the forms guide users through it.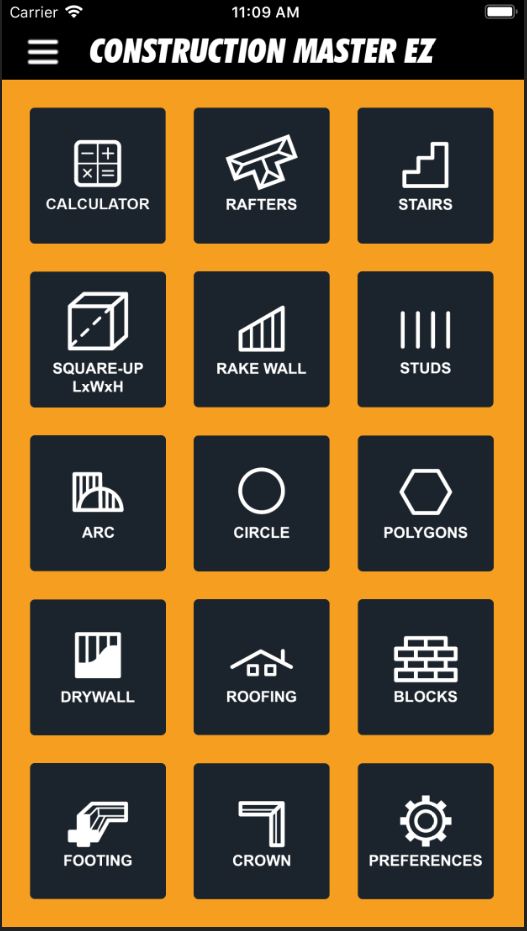 How does it work? "In the main screen you select the category or tile that addresses your problem. For example, if you need to figure out how to layout a set of stairs, you tap on the stair's tile and the next screen asks you to fill in measurements needed to generate the stair layout results," says Steve Kennedy, President of Calculated Industries.
"Changeable default measurements are listed to help you follow code. Then you can enter the actual measurements of your particular job. The app then provides the layout results" Kennedy says. "When results do not match your input requirements the app flags them so you know you need to change measurements to avoid conflicts. What's nice is you can then take the results and start building with the answers you need and without the math equations you don't want."
The app is customizable as well. Through the preference menu users can configure various items including changing the displayed units from fractions to decimals or metric. Users can also change code standards to match the local jurisdiction. You can return to default settings at any time.
The EZ app includes the ability to calculate material requirements for most common construction items. Estimators can determine material requirements and volume needs so they can order exactly what they need. With unit costs they can figure out total material costs and budget.
The app can work in and convert between all building dimensional formats including:
feet-inch-fractions
inch fraction
yards

decimal feet (10th, 100ths)
decimal inches


metric (meters, centimeters and millimeters)
Built-in solutions on the mobile app include:
Dimensional math and conversions
Present fraction conversions (1/2 inch through 1/64 inch)
Full metric conversion function
The Construction Master EZ mobile app also has special functions including:
Studs: find number on-center
User-definable preferences


Equal-sided polygon
Compound miters
Crown angle
Additional app features:


Handles takeoffs and cut lists
Stores preferences until you change them
Built-in full User's Guide
Built-in right angle functions for square-ups, rafters, slopes and more
View and email function inputs and outputs
Area and volume solutions including square and cubic, circular calculations, blocks, footings and more
View more App of the Week features on the Construction Toolbox blog.
Check out more great content from ForConstructionPros.com on Facebook and connect with us via Twitter and LinkedIn.