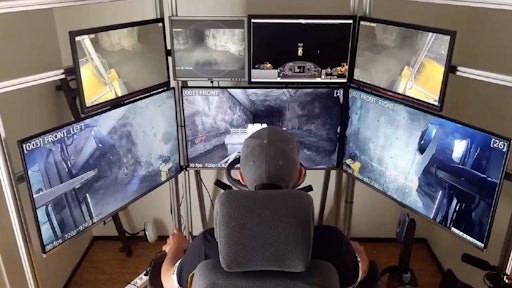 Volvo Construction Equipment
The construction equipment industry has seen exponential advancements in technology over the past 10 years, and indications show more to come in the decade ahead. According to "A Study of the Impact of Autonomous Technology", conducted by CAVCOE on behalf of the AED Foundation, the trend toward automation and electrification of vehicles and heavy equipment will accelerate from "low levels to noticeable levels" over the next five years.
"There's going to be a gradual but very definite deployment of autonomous technology," said Barry Kirk, executive director, CAVCOE, at a press conference, held at the 2019 AED Summit in Orlando, FL, to announce the study's findings. "It will be gradual, incremental and can take a number of years, but [it will be] very deliberate...
The shift will start with functions that are easy to automate, and accelerate from there. "Five to 10 years out, most of the heavy equipment will be at least partially automated and some of it will be fully automated," said Kirk. And within the next 10 to 15 years, the study states, more than 80% of heavy equipment is expected to be powered by electric powertrains and have systems central to autonomous operation.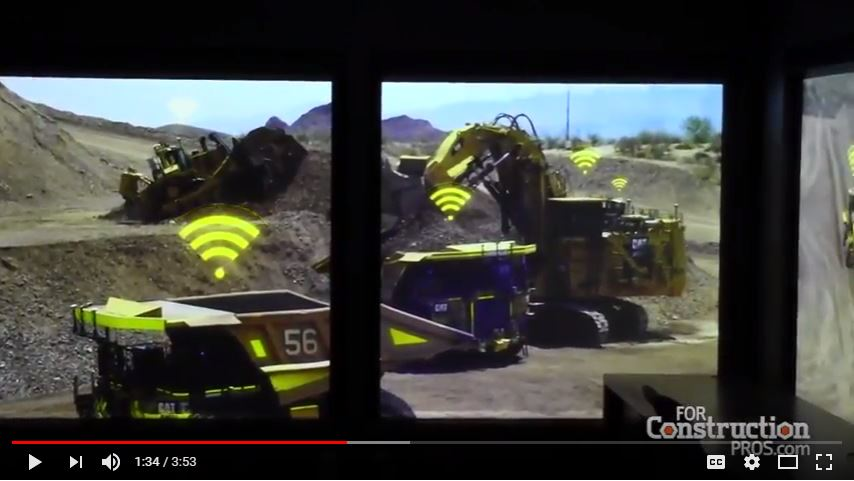 Caterpillar autonomous haul trucks are already in operation globally in several mining applications.CaterpillarWhile the timing could be debated, as Brian McGuire, president and CEO for the Associated Equipment Distributors (AED), noted, "The key thing that we found is that most OEMs are already fast at work at [autonomous equipment operation], and certainly in the mining industry it's already there."
The study indicates that heavy equipment manufacturers are already looking at providing services to their clients that look beyond the traditional equipment sales model. This could push construction equipment dealers toward a more service-based business, which could have major ramifications on the contractor-dealer relationship.
Changes and Opportunities to Come
An OEM panel held at the AED Summit seemed to echo many of the findings of the study. Five representatives from leading construction OEMs addressed critical issues facing dealers today and long term. When asked what their "best and brightest" dealers are concerned about most, emerging trends and technology topped many lists.
"I think the most interesting conversations are the ones where they're not scared about what's going to happen. They look at it as an opportunity," said Michael Ballweber, senior vice president - Commercial Business, Doosan Bobcat Inc. "I think the people that look at it as a threat and are really set on 'I just want business to be the same the next 20 years as the last 20 years' — that's where we're going to have the challenges."
Kirk warned that the advancements cited in the study would be very disruptive for both dealers and construction firms. "There are going to be business opportunities and challenges," he said. "I think the winners in the 2030s will be those companies who can stay ahead of the curve and look into the impact and plan for it."
[VIDEO] Technology Trends Poised to Disrupt the Construction Equipment Industry
But there will be losers, as well. "The losers... will be those companies who just wait for the technology — by which time, it will be too late," said Kirk. "So, stay ahead of the trail."
Peter Mayr, president, Liebherr Construction Equipment, believed there would still be a role for dealers who lag behind. "Somebody has to repair the machine... The dealer plays an important role there," he commented. "But I think it's important for them to be open minded and look at the new things happening...
"I also believe that in the future, they might not get paid for the sale of the machine," he continued. Rather, they may be paid to do much more — including managing your entire jobsite.
Need for Flexibility and Added Services
Future success for many of the dealers you work with will be based on their ability to adapt to your needs. "Some of the best dealers are all about how they can better meet their customers' needs," said Philip Kelliher, vice president, America, Distribution Services Division, Caterpillar Inc. "And obviously, in doing so, they keep changing; and hence the openness, flexibility and preparedness to evolve, basically to try to provide better solutions for their customers."
This will be crucial for what may lie ahead. "The traditional model is sell, service, trade in. Now we're more focused on fleet management and helping our customers manage their fleets better," said Stephen Roy, president, sales, Region Americas, Volvo Construction Equipment (Volvo CE). "The next is site management. That will be a dealer's core competency one day."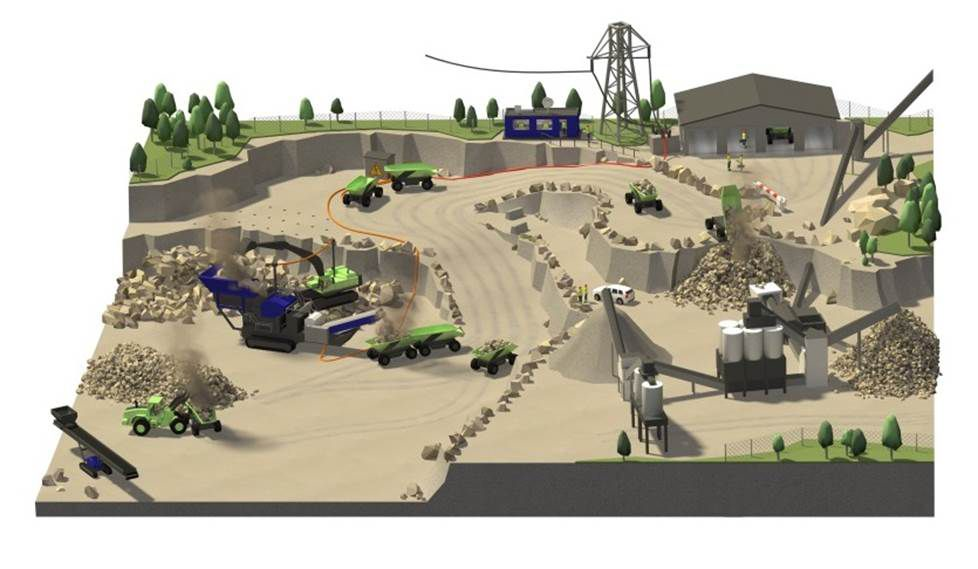 Volvo Construction EquipmentHe pointed to the electric site test Volvo CE conducted last fall at one of Skanska's Swedish quarries, in which autonomous haulers were put to the test in a real-world operation. In this environment, it's not about the machines, said Roy, but how those machines work together.
Will Machine Automation Ever Take Off In Construction?
He sees the dealer role as helping that equipment work effectively together on the jobsite of the future. "When you have autonomous and electric machines, you're going to have to have a new way of thinking," Roy said. "What we learn will, over time, transpose to the dealer network. So, as we learn to manage those sites, the dealers will [become] those operators...
"It may not be a traditional sale model, but will be a service model for the work that's done," he continued, "which happens to include the machines, and may include the operator."
Other types of services are likely to evolve, as well. Consider the business model used by rental houses in Europe. "Typically, the rental house wants to send its own operator [with the machine] because they want to make sure he looks after the machine," Mayr explained. The rental house not only gets better equipment longevity, it can also charge more for the services of a skilled operator.
Could such a business model be adopted in the U.S.? Jason Daly, global director, marketing & support, John Deere Construction & Forestry, believes it's possible but could be difficult in the current low unemployment environment. He believes the bigger likelihood is for an Uber-type scenario to emerge — with the related implications.
"The fear that I've heard from some of our dealers and customers is that there are a number of idle assets," he said. "You can look at rental yards, dealerships... customer sites where machines are not operating at all times. So, the opportunity for someone outside the industry to enter, like Uber, is not only possible but probable."
While this represents a threat, remote-controlled operation could be a service-based opportunity. "We have customers who want to remotely operate a machine — completely remotely, meaning 10 to 15 miles away," said Mayr. "You can equip the machine with cameras, and with the monitor screens it feels like you're sitting in the cab..."
Such technology is advancing rapidly. "It could be you contract people to operate certain hours of the day," said Mayr. "It could be one day that the machine is even operated from abroad in a safe environment."
Though this may seem farfetched, consider that military drones are operated on the other side of the world by service personnel stationed on bases located here in the U.S.
Above-ground Operator Controls Wheel Loader in Underground Mine
Technicians Need New Skills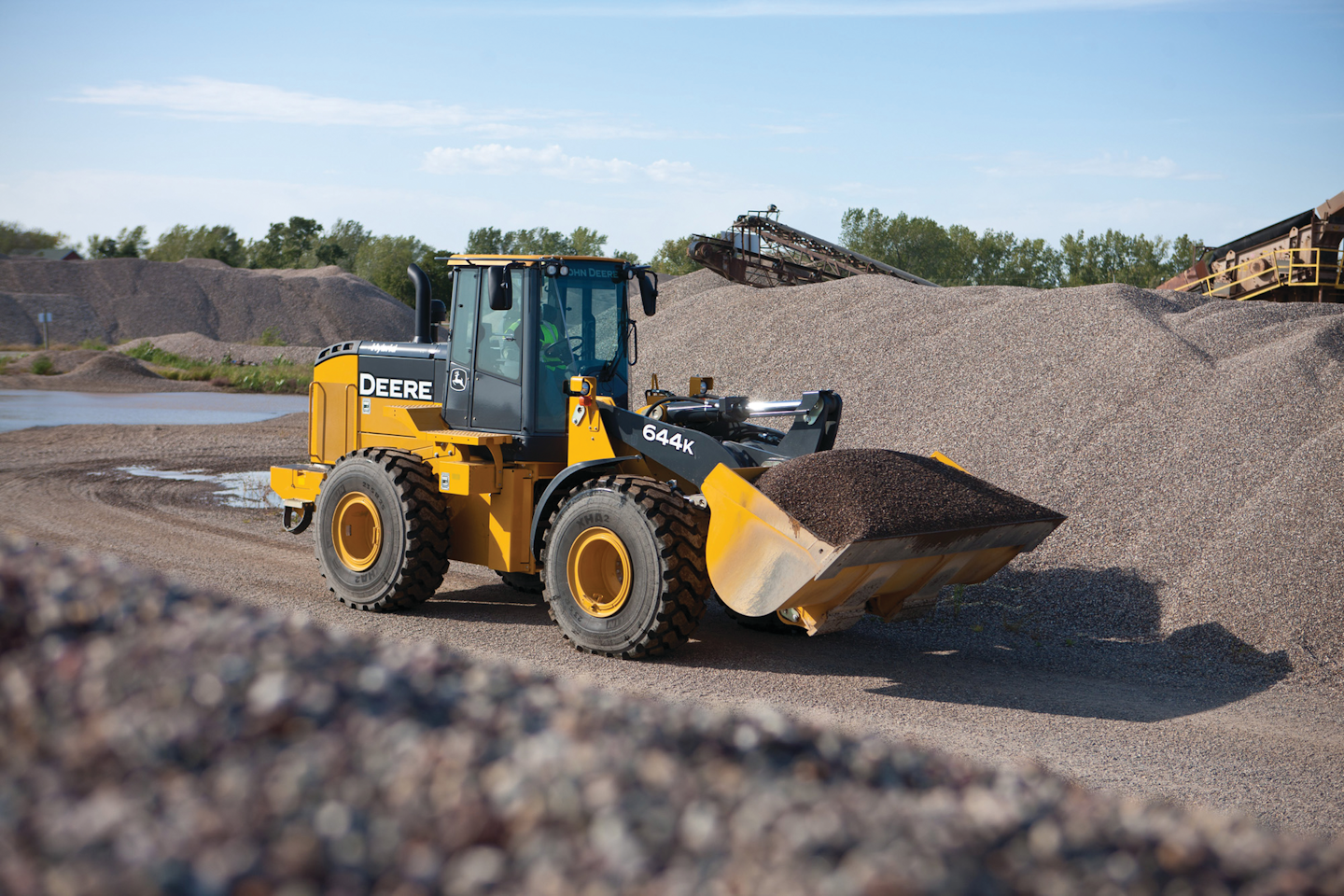 The shift to advanced technologies such as electric powertrains is already starting to occur. Shown is the the John Deere 644K Hybrid, which features a diesel engine running at steady state to turn an electric generator.John DeereWith the changes ahead, there will be substantial shifts in the expertise and training required by service technicians. Electric drivetrains, artificial intelligence and autonomous technology will require a whole new set of skills.
[VIDEO] Dramatic Changes Ahead for Jobsites, Service Tech Skill Requirements
"One of the main takeaways we took from the findings of [the automation study] is the type of technician that's going to be needed in the future is going to change rapidly, and more than we know," said McGuire. "There's really going to be a shift to an electronics technician as opposed to a diesel technician."
Today's technicians tend to focus their expertise on mechanical and hydraulic systems, Kirk noted. "In the future, you change that paradigm and you have electric drive systems and artificial intelligence and automation. That will be a whole different skillset and you're going to have to start training people now," he advised.
Roy agreed, adding, "Disruption is coming, technology is coming, new business models are coming… We probably have the same job profiles that we've had for 50 years – parts manager, service manager, sales manager. But there are studies that say 70% of the new job profiles have not even been created yet. That's the issue we're facing. I think you have to be open to what is coming… and how your organization is going to have to change."
Companies in this article