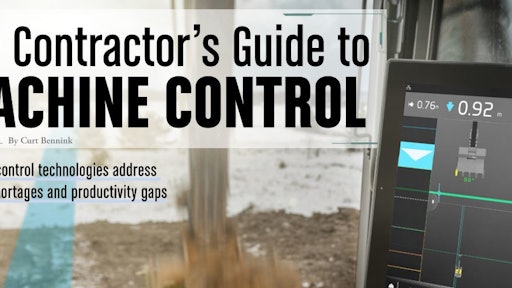 Machine control technologies range from 2D and 3D grade control to automation, robotic control and augmented reality. These innovations have permanently changed the competitive landscape and continue to evolve.
The technology addresses several pressing challenges including a shortage of qualified labor, a demand to increase productivity to address the infrastructure backlog and a need to squeeze out profitability in an increasingly competitive environment.
In the hands of skilled operators, machine control technology promises to raise productivity to address population growth's infrastructure challenge.
Uncover how machine control technology can help address these challenges, as well as combat worker shortages and productivity gaps on your projects, in the interactive guide at https://adobe.ly/301RhRa.
Companies in this article