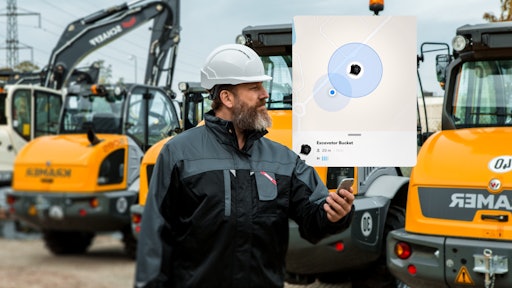 Trackunit
Visibility to your whole equipment ecosystem is the first step in minimizing the 30% of total annual tool purchases due to theft, loss and damages. Prior to digital tracking technologies, asset tracking and utilization used to be a matter of checklists and clipboards on the jobsite. This approach required time and effort to maintain accurate records, and human error was common. But the emergence of digital tracking systems presented its own set of challenges. Several different tracking technologies emerged with mixed results.
To avoid some of the common pitfalls, here are a few things to consider when looking at any asset tracking system:
Ease of use including installation and setup
Costs to purchase and maintain the system
Number of assets being tracked and the capacity of the system
Value of the assets being tracked and the cost of asset loss
Physical environments in which asset tracking is required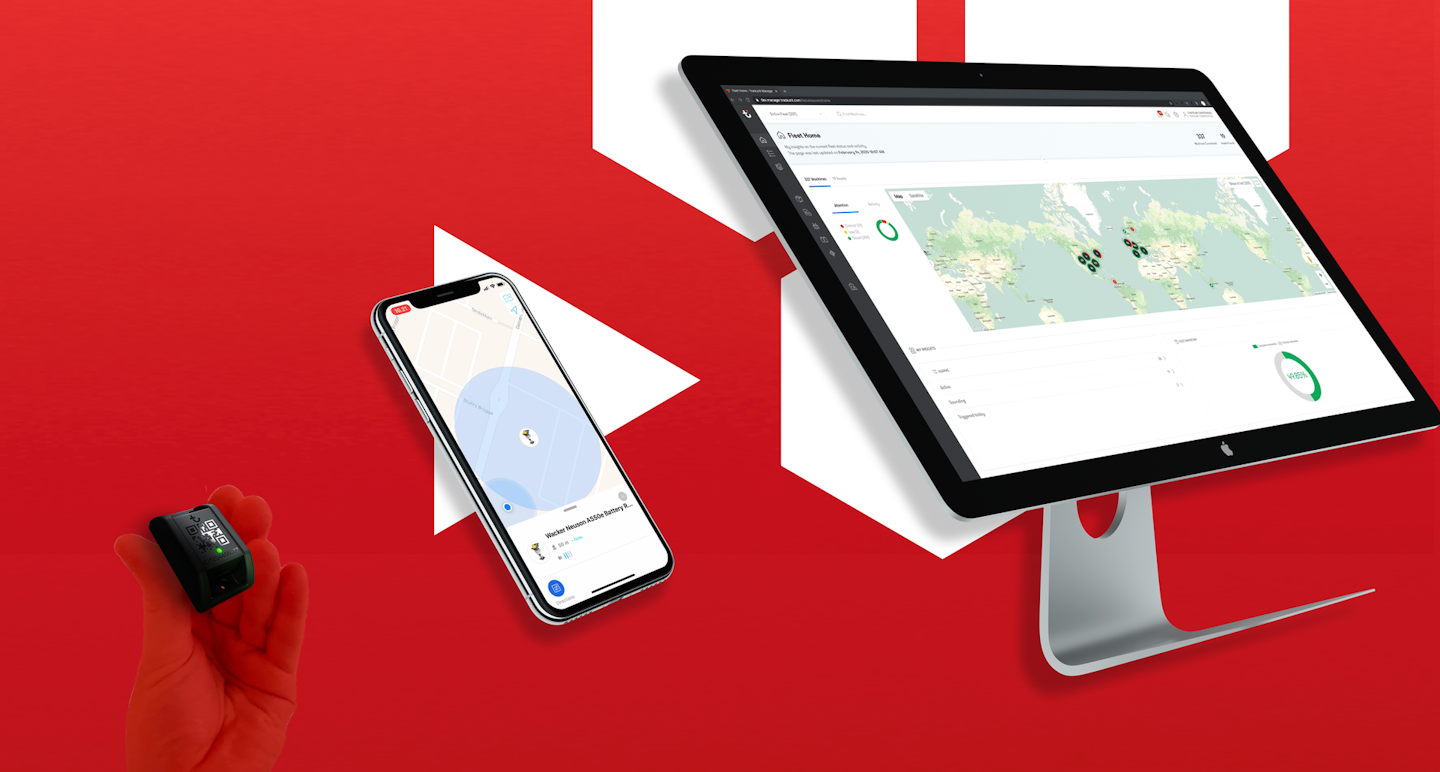 When selecting any equipment tracking system, simplicity and ease of use should be at the top of the requirement list.TrackunitTypically, powered equipment on the jobsite either comes standard with a telematics  solution or these units can be easily upfitted. Engine-powered machines often generate more than 100 data points, which can be important to understand and optimize use.
Attachments and tools, on the other hand, have traditionally lacked this visibility, but they do not need to transmit the same amount of data. This requires a cost-effective solution tailored to meet the unique requirements. The attachments do not need a high-end telematics device; rather, a lower cost solution that provides basic insights such as location and utilization would be desirable.
To address this, Trackunit, a SaaS-based IoT solution and machine insights provider, is launching Trackunit Kin to enable seamless connectivity and tracking of all non-powered construction assets. The device enables all construction equipment, machines, tools and accessories to be connected on a single global platform.
"It really comes from the underlying belief that equipment on site can be and should be connected," says Soeren Brogaard, CEO Trackunit.
Increase Jobsite Productivity
Worker productivity is a key issue with any tool tracking system. "The average worker on a jobsite spends 10% of every working day searching for tools and attachments," says Brogaard. "That's an issue when you are on a time-critical job and a certain function or process requires you to be there with the right tool." Critical time is lost while the worker is paid to look for a specific tool.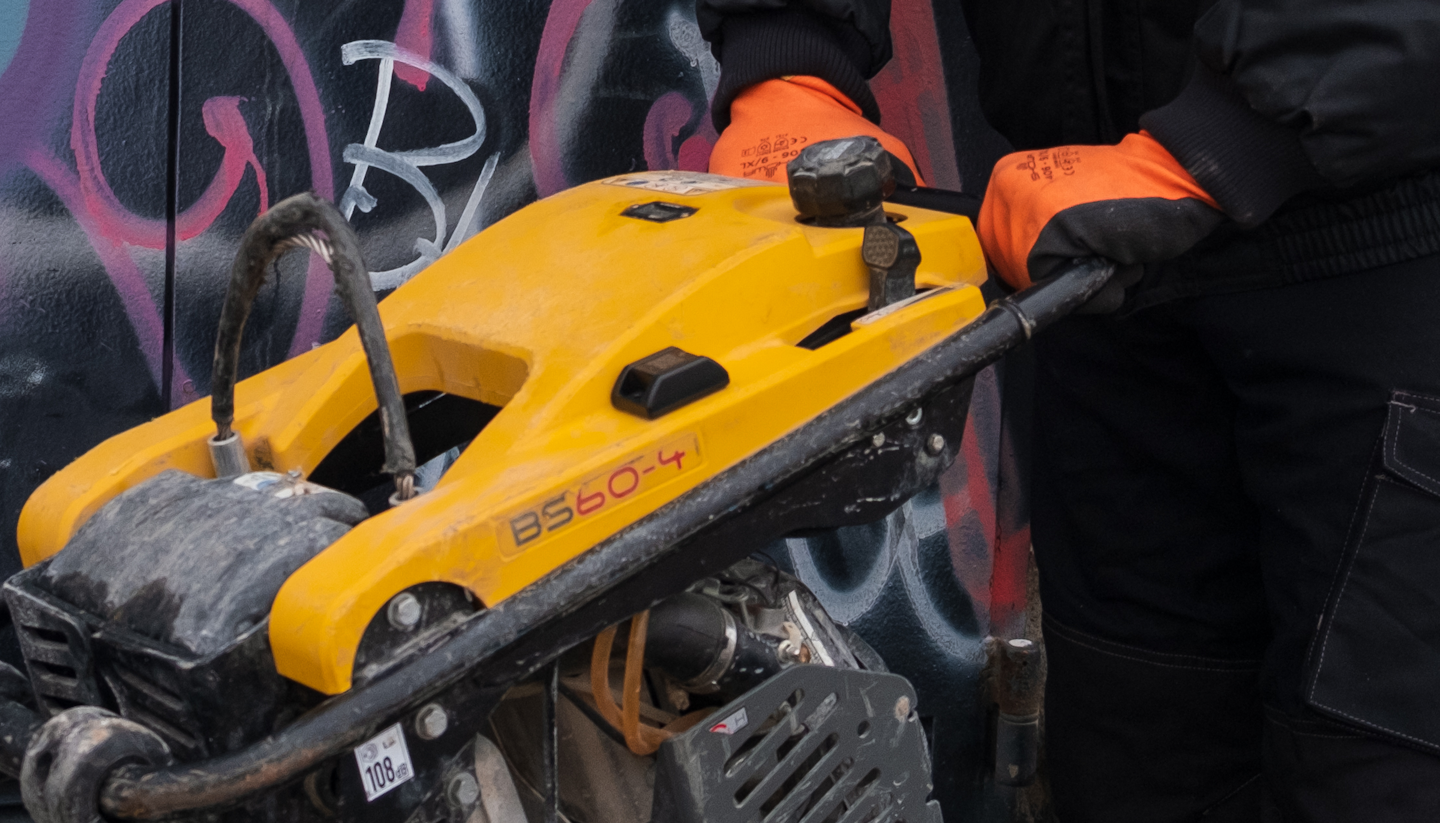 The Trackunit Kin can be easily attached to almost any tool or attachment and provides instant visibility into location and utilization.TrackunitThen there are tools that simply cannot be found. Up to one-third of all annual tool purchases are the direct result of theft, loss or damage, with only one-fifth of lost equipment ever recovered. "We see 20% plus of equipment being simply stolen," notes Brogaard. Even a small increase in the recovery rate can pay for many of the tracking technologies.
With Trackunit's cloud-based IOT platform, fleet managers, foremen and operators will be able to precisely locate and identify attachments, accessories and tools. This will increase jobsite efficiency while allowing more careful tracking of these assets.
The more connectivity on the jobsite, the less time spent trying to find specific tools. "We have an ambition, and that is to help people and connect everything on a construction site," says Brogaard. This will decrease the annual spend on tools and attachments and increase overall site productivity simply by knowing what you have. You can locate the tools and attachment and understand how they are being utilized.
Tracking Technology Must Match the Need
When tracking attachments and tools, the amount of data transferred is more limited so it makes sense to look at technologies made for short range, low cost and small data size transport. These include Bluetooth, RFID, Ultra-Wideband (UWB), ZigBee and WiFi. Each of these technologies offers benefits and drawbacks, but Trackunit ultimately chose Bluetooth 5 as the wireless connectivity solution utilized for Kin.
The Kin name is derived from the British term for siblings; the tools and attachments being tracked are essentially "siblings" to the rest of the equipment fleet. The device relies on Bluetooth5.2 technology. "Just as we see a massive transformation in the way that the world will start using 5G on the cellular network bandwidth speed, the type of streaming and data volume you can process, you actually see a similar big transition and transformation on the technology side with Bluetooth," notes Brogaard.
According to Trackunit, Bluetooth is the most popular and most deployed wireless connectivity standard. It is very power efficient, resulting in a long battery life -- up to five plus years with the Kin. It also allows secure, connected communication for sensitive data exchange.
Simplicity Contributes to Success
Look for simplicity when choosing any tracking system. According to Trackunit, the most important factor in choosing the right technology is to avoid user complexity and secure a seamless "out of the box" experience.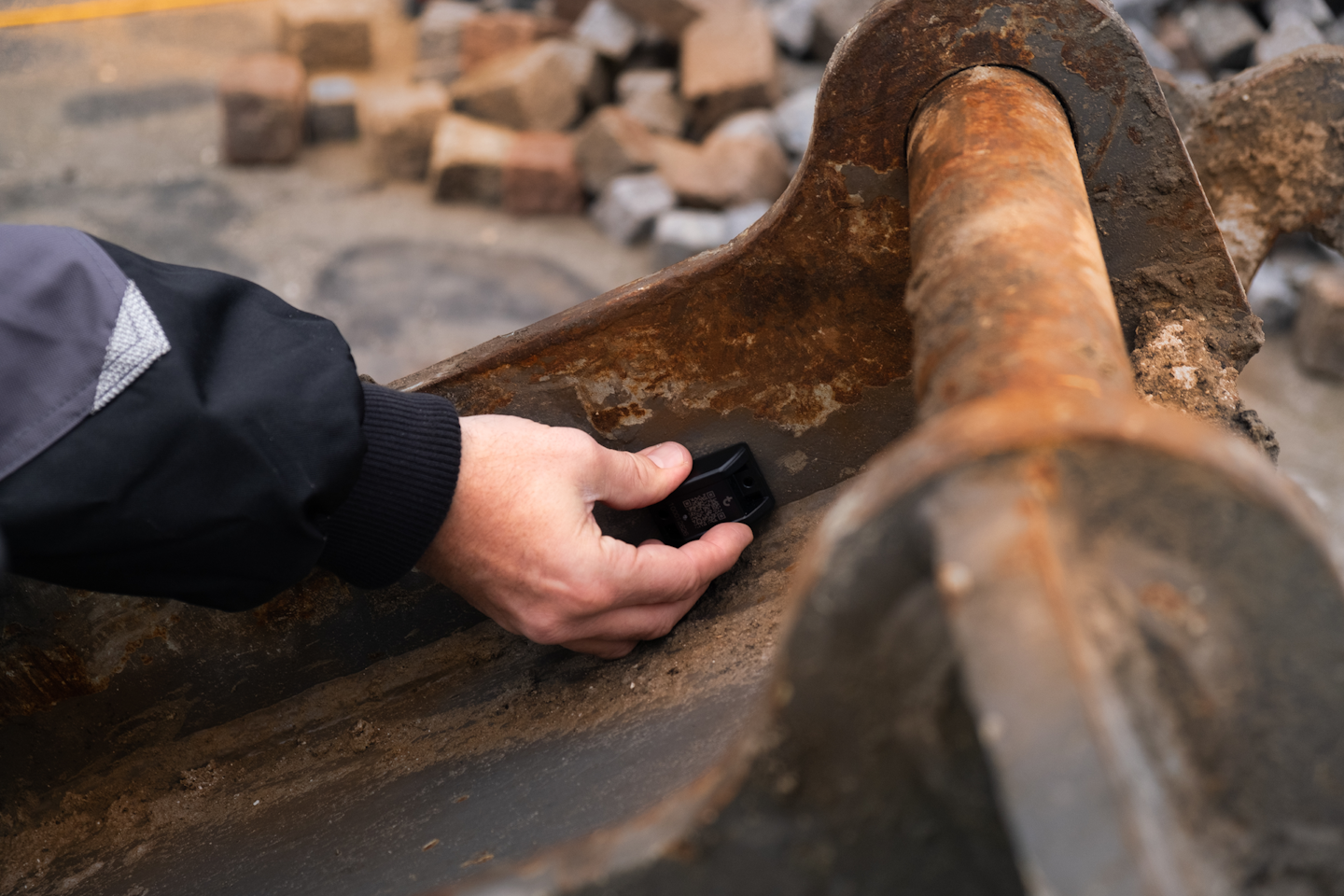 The Kin is designed to stay with the attachment for life and it has an integrates 5+ year life battery.TrackunitKin was designed with simplicity in mind. "We cannot send a team of experts into the field to do this," says Brogaard. "This needs to be easy to install, easy to learn and have immediate impact. We know people don't have time to spend adopting a lot of new technologies. It needs to work and be super easy to work with. If we cannot deliver a simple experience, make this intuitive and create immediate benefit, we do not think this will go on to succeed. There is zero learning curve."
Look for customer validation when selecting a tracking solution. "For the last 12 months, we have been carefully testing this with early adopter customers both in the U.S. and Europe to make sure that this actually works and people enjoy the quick onboarding experience," says Brogaard.
The Trackunit Kin can be glued to equipment, secured with screw or zip ties and made ready to use within one minute. The device measures 2.12" x 1.4" and is designed to PP66K and IP69K, guaranteeing UV resistance and a flame-retardant housing.
"The installation can be done in the field, in the depot, or really anywhere," says Brogaard. "To start the installation, activate your Kin by removing the sticker located on top of the tag. When the sticker is removed,  the light will flash green. Now it's time to mount your Kin to an asset. It' important to find a spot where your Kin is protected from damage." Once mounted, the user launches the Trackunit Go app on a smartphone and completes the setup.
Although the Kin can be removed and moved to another attachment, that is not really the intended application. "You should consider the Kin as something you put on an asset and then it lives with that asset until the asset no longer exists -- at least that is how it's been designed," says Brogaard.
There are no practical limitations to how many Kin you can have on a single account. "We imagine that customers and the industry will be buying these at bulk levels – 10, 20, 100 or 200," says Brogaard. This will allow unprecedented connectivity of virtually all jobsite assets.
The objective of the Trackunit Kin is pretty basic. "Go from zero visibility of unpowered equipment and attachments to a fully connected fleet in just a few steps," says Brogaard.