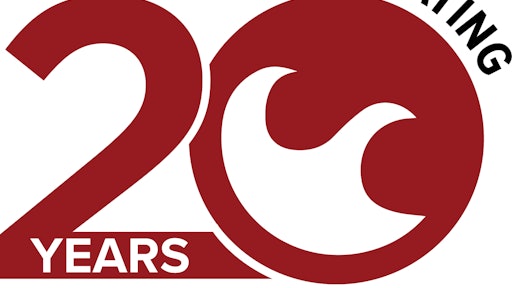 Earthwave Technologies, manufacturers of wireless telematics platforms designed specifically for the heavy construction industry, celebrates its 20th anniversary in 2020. Its FleetWatcher Construction Management Solution (CMS) and FleetWatcher Materials Management Solution (MMS) are helping to slash inefficiencies and drastically reduce costs for heavy construction and paving projects throughout North America.
Both products allow users to see what is happening with connected equipment so that they can make informed decisions in real- time to achieve immediate results. They are suited for both heavy construction contractors and paving contractors.
According to company founder Larry Baker, "This is a very exciting time for us! Although companies have come and gone in the past two decades, our myopic focus on the needs of heavy construction contractors has fueled our drive and brought us to this milestone."
Baker also commented on the evolution of technology over the past two decades, noting that applying that technology with a problem-solving approach continues to lead to new product developments. The electronic logs and e-ticket modules are just two examples. 
The people behind the software also play a vital role, and Baker was quick to point out that "we have great people who are committed to our vision and to our customers."