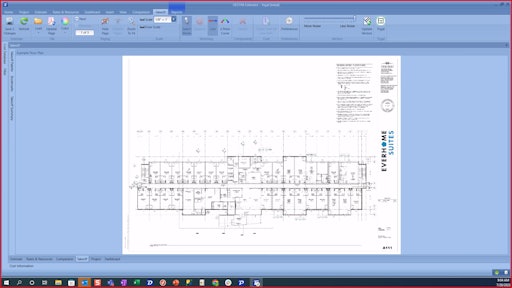 Togal.AI

Beck Technology, a preconstruction data lifecycle company, and Togal.AI, a machine-learning takeoff software, have announced the integration between DESTINI Estimator; an integrated construction estimating software, and Togal.AI. The integration supports 2D takeoff while simultaneously building a construction estimate.
Miami-based Togal.AI can interpret plans through their AIA measurement standards and machine-learning algorithms. Beck Technology incorporated this workflow into the DESTINI Estimator estimating software for preconstruction professionals.
"Togal.AI and Beck Technology's partnership allows preconstruction teams to prioritize higher value jobs. With our technology, they'll save considerable time, allowing them to focus on other critical aspects of estimating such as pricing strategies, and having more time to bid on new work," said Patrick Hughes, president at Togal.AI.
"Wayne Gretzky said it perfectly, 'Don't skate to where the puck is, skate to where it is going to be.' Skating to where the puck is going to be is how we develop our DESTINI products and the integration with Togal is a perfect example of this. Beck Technology is going to save the estimating team weeks, not minutes, delivering an accurate estimate because of the Togal integration," highlighted Michael Boren, chief technology officer at Beck Technology.
Request More Information
Fill out the form below to request more information about
Togal.AI-DESTINI Estimator Integration for Preconstruction