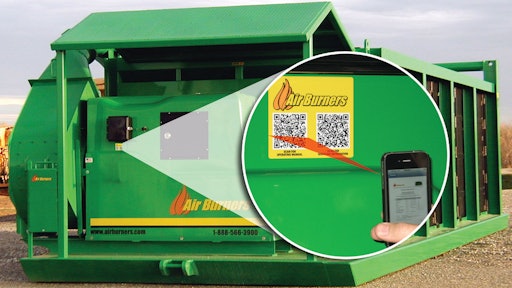 Air Burners, Inc., of Palm City, Florida, is using bar code scanning technology so operators in the field can scan QR Codes on their FireBox machines with a smartphone and instantly download and read operating manuals and servicing information.
Existing customers can log on to the company's website at http://www.AirBurners.com and request a set of free self-stick QR Code decals for their particular models.
Air Burners, Inc. is a Florida-based manufacturer of air curtain burners for waste processing, serving municipal landfills and the forest, agriculture and construction industries.