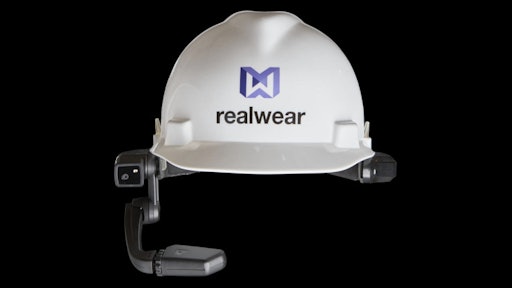 Realwear
RealWear has raised $17 million for its AR wearable device aimed at workers in construction and other heavy industries.
Vancouver-based RealWear is already shipping its hands-free HMT-1, which is mounted via a band that goes around your head or safety helmet. It's a wearable device, but RealWear CEO Andy Lowery calls it a "head-mounted tablet," since it lets you view the equivalent of a 7-in. Android tablet while you're working.
The funding will help the company ship more of the devices to customers around the world whose workers toil in extreme environments.
(Learn more about RealWear here)