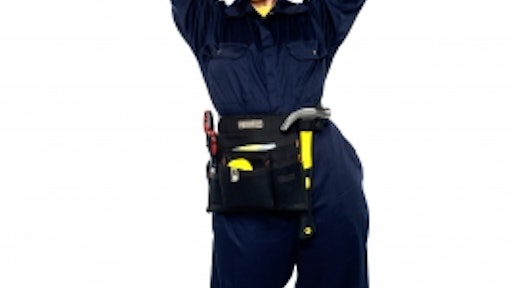 Accomplishments of any kind are great but short lived if we don't continue to learn from our mistakes, leverage our strengths and seek more ways to improve ourselves…no matter what we do.
There is something about hitting milestones, especially that "100th" that seems to resonate with individuals and companies. This might be due to the fact that "100" of anything can simply mean that a person or a company have been around a long time or have completed a lot of work.   Another description for "100" is century.  But it seems to me that "century" sounds really old…so let's just stick to "100."
Let me remind many of us as to what "100" might mean to a contractor or construction leader:
The first job you made a $100.00.
The 100 days in a row without a safety incident.
The 100 days in a row our crews worked defect free.
The 100th project your company completed.
The 100th year anniversary of the company (and there are few readers who work for such a company).
The first $100 million dollar project for the company. (And there are a few readers who have worked on one of these projects.)
Let's talk a little about milestones, especially the important and positive milestones, and how you can recognize them so that all involved share in the celebration.
Recognition tip #1 – announce personal & performance milestones
I've never observed a company who recognized employee's personal time with the company as a bad thing. We should recognize those folks who have hit 10, 25, 30 and even 50 years anniversaries. This is a great personal achievement and often projects to less tenured employees, no matter how quiet they are about it, that it's worth hanging with your company. These folks should be given gift certificates, pens, watches, etc. Heck, that's the least we owners can do for those with longevity with our company. They've probably saved our backside more than once during those years!
Performance milestones should also be recognized, but often are not. A project that was projected to be incredibly difficult or one that had higher than normal expectations often brings much stress and tension to those working on the project. When such projects come in at set goals, or beat the expectations, that team of people should be recognized and the entire company should take pride in working with such folks. Couple of performance milestones that might be worth recognizing:
Project hit budget/profit expectations.
Project team received recognition by client.
Project had lowest percentage of costs, waste, lost time, etc.
Project was completed at scheduled date or before.
Project performance goals were met or exceeded.
Project safety "successes" met goals or was better than projected.
Project members completed all the needed documentation, clean, accurate, and on time.
Project equipment was well maintained and incurred little to no corrective maintenance.
Project client awarded project their highest award for excellence.
Project site received highest awards from OSHA, HAZMAT, EPA, DOT, etc.
I think you get the idea. Performance milestones should all be used to celebrate "right thinking" and "doing things right the first time." In this day when there are so many things that can go wrong, and usually do, it's a great motivational effort by owners and leaders to remind all parties that there is a better way to do things. This effort also reminds people to have some FUN in what they do. Everyone likes to win, and celebrating any measured effort is worthy of recognition!
Recognition tip #2 – keep the recognition "family" oriented on personal milestones
The people who appreciate most the accomplishments or performance of any worker are those who are either in the "trenches" with the individual or who are close enough to see the price paid. Giving out awards, gifts, etc., in front of your fellow workmates just means more because the receiver knows that everyone watching knows the price that is paid to be successful. Keeping personal achievements "in the family" makes the members proud of one of their own and actually can encourage, even exhort, others to give everything they have to succeed.
Recognition tip #3 – keep public recognition "team" oriented
Whenever possible, if you're going to recognize workers in the local newspaper or at an association meeting, try to recognize a team of people. This "team" might be two individuals or 15. Such an approach will often lesson the embarrassment or stress felt by some of the honored recipients, and there are a great many of these folks working for you. Team recognition also reinforces that at your company, "team" really is more important and valued than "me or I."
Recognition tip #4 – owners or senior leaders should be the "recognizers"
Especially for individual or team heroics beyond the call of duty, the company's owner or owners, or the most senior leader who is respected, should offer the recognition. There is a time and place for co-workers recognizing co-workers, but for the really monumental results, there is still a greater thrill for recipients to receive recognition, along with a hardy handshake, from the owner.
Recognition tip #5 – recognitions should include greater details of accomplishment
At a client's office a short time ago, I was invited to observe the "pinning" of a few workers who had just hit their 35th anniversary.  But when the owner asked the recipients to come forward, he simply handed the "Pin & Pen" to the individuals, shook their hands, said thanks, and moved on to the next agenda item. Now, compare that to another similar ceremony that I remembered attending almost a year ago.
By luck I was doing some consulting and coaching at a client's office when, like the example just presented, I was invited to sit in during a lunch "celebration" event.  The company had scheduled all of their projects to knock off for two hours, asking every employee to attend the luncheon. Then, after everyone had moved through the buffet line, the president/owner of the company stood up and moved to the front of the room. He asked four individuals who had different years with the company to stand next to him. One by one, a mini-biography was read about the individual, with pictures each individual being shown on a screen. The pictures ranged from early in the recognized folks career with the company to a very current, "studio portrait" of the individual.
Now, comparing the two approaches, which one do you clearly see having more impact on all employees at the recognition ceremony? No contest, right? Never let a good excuse to recognize excellence go by!
Recognition tip #6 – recognize from the heart!
No one likes to get tired "Atta boys." Recognizing top performers, great safety records, low equipment costs, great customer service feedback, and a whole host of other "excuse to recognize" should never get tiring…or forgotten.  However, when you do recognize, always ensure that the recognition given is always sincere, heartfelt and justifiable. Manufactured reasons, like less than passionate recognition, are simply not part of the discussion here. 
When contractors and construction leaders fully realize how special many of our workers are then you will find more companies, maybe your own, who have an entire workforce who will go to the end of the earth to make the company and you successful. All but for a little sincere and heartfelt recognition!
Start recognizing those whom have done well and done you well. Make a big deal out of milestones and goals. Such celebratory recognition reinvigorates the soul, mind, emotion and even the body of those receiving such recognition.  And quite honestly, it has a pretty good impact on the owners and senior leaders giving the recognition.