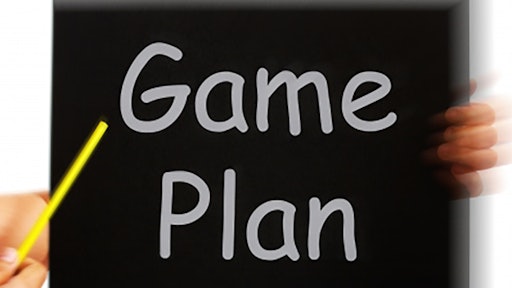 freedigitalphotos.net
You will hear a football coach speak of the team's need to put together a "complete game," that is, play well all four quarters and to win in all areas of the game: offense, defense and special teams.
Contractors, too, must seek to win all phases of their projects, working to see that every quarter of the day is completed to schedule, specification and expectation.
Let's take a look at the four quarters of a construction work day and what you should focus on to ensure that each day you bring home the win.
First Quarter (7 a.m. – 9:30 a.m.)
The first quarter is won by contractors who have properly prepared their workers for a quick and effective start. This should include ensuring workers are informed about any early changes to the day, where each worker is to be positioned to work and what resources, equipment, and tools are needed and where.
Make sure vehicles and equipment are gassed, greased and in working order the night before.
Daily instructions, reminders to quality and safety, and early deployment of work tasks are presented during "Q1." This first quarter of direction should primarily confirm what the end of the previous day's message from you, maybe during a PM Huddle with the workers, should have set out for the next day's start.
Additionally, you should use Q1 to inspect the mental, emotional and physical aspects of the workers, taking note of any early morning questions that will require follow-up in the second quarter.
Second Quarter (9:30 a.m. – 12:00 p.m.)
Allow your workers to begin their day (Q1) finding their work rhythm for the day. Early in Q2 you should follow up to see that instructions and directions are being properly carried out and answer any questions that arise. Realizing the workday is four quarters of time and performance, it is important that you hit production numbers by "half time."
About 30 minutes before the lunch break, you should assess if production is ahead or behind your daily goal. This requires you to know the needed or projected performance numbers. If production is behind then adjustments may need to be made to further the production output for the second half. This might include adding some additional employees to a certain task, deciding to work overtime or alerting the customer or other contractors to the expected delay.
If you find that production is ahead of schedule then you might decide to maintain the pace or move a few workers to another portion of the jobsite that needs attention or is tracking behind.
*This article was originally published in 2013 and republished in 2019.

Third Quarter (12:30 p.m. – 3:00 p.m.)
Workers who stop for a lunch break often take a little mental nap and thus need to be resuscitated mentally and physically before going back to work. Without doing your part, workers may take 15 to 30 minutes to get back with the pace they held just prior to lunch. To get contractors focused, you should start driving the conversation toward the "second half" five minutes before getting re-started.
Fourth Quarter (3:00 p.m. – 5:00 p.m.)
The final push is now, so you will need to decide early what final efforts can be made to finish the day's work strong. This could mean getting one last section of formwork completed, some flatwork placed and finished, or getting all necessary equipment positioned for the next day.
Depending on your progress a final decision will be made whether to keep some or all of the workers on overtime or to shut down the effort at quitting time and prepare the site for a fast start tomorrow. Certainly the last effort of the fourth quarter should include bringing your workers together to discuss the day's efforts and results (i.e. PM Crew Huddle), what needs to be primed and ready early the next morning, and what the schedule looks like for the remaining days of the week based on the current day's results.
Four quarter leading empowers you to see earlier what often creeps up on us at the end of the day, and it allows you to make needed adjustments throughout the day to maximize worker productivity. Seeing your day in these short, two to two-and-a-half hour time periods will allow you to have greater control to win each quarter and put together your own complete game and take home a daily win.