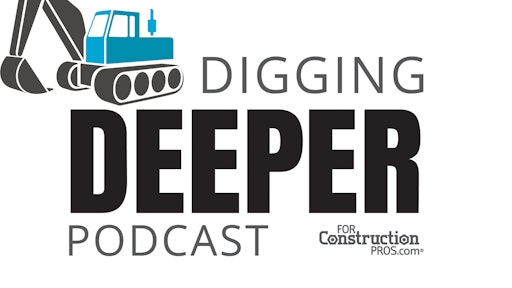 Listen to this Digging Deeper podcast to learn more about Tenna's One Platform, the Tenna App and TennaMINI.
Tenna has released three additions to its construction technology including its One Platform, the Tenna App and the TennaMINI. 
The Tenna One Platform gathers data from GPS, Cellular, Bluetooth Low Energy and QR technologies and synthesizes it on our to give you the information you need. One Platform gives you uninterrupted visibility across your entire mixed fleet. No more managing multiple systems or data sources.  Tenna will be your single source of truth for managing everything from heavy iron to fleet vehicles and trucks, down to mid-sized equipment and small tools and everything in-between. 
The Tenn App gives you have the freedom to step away from your desk and access asset information from the One Platform at your fingertips anytime.
The TennaMINI battery trackers provide precise GPS tracking and management for high-value heavy yellow iron assets. It measures only 1.25 in. x 2.25 in. x 5 in.