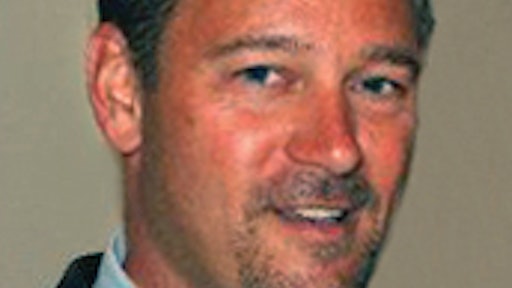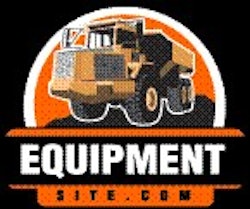 Kevin Sabourin launched an online equipment marketplace, Equipmentsite.com, based on more than 15 years of experience in the equipment industry. The site applies the latest web design, search engine optimization (SEO) and social media opportunities to encourage interaction between buyers and sellers.
Equipmentsite.com's intent is to distinguish itself among online service providers by focusing on efficiency, ease of use and attentiveness to many different levels of the equipment sales process.
"Equipmentsite.com is not just another used equipment site," said Sabourin. "Our focus is more holistic. We strengthen the dealer's enterprise by promoting the value of an online presence, and improve that further employing the latest SEO techniques."
A primary element of the Equipmentsite.com business model is the site's easy platform for building an online presence for dealers. For a small yearly commitment, dealers are able to build their own site within the Equipmentsite.com platform. Their site then enables them to list used equipment inventory, pre-sell trade-ins or even promote new equipment on their lot.
"The way business is conducted has changed with the convenience of the Internet," Sabourin said. "The web expands sales territories and gives businesses a 24 hour store front. If you're not there, you're missing major opportunities. If you're not dominant, or at least easy to find, you might as well not be there. It's just that simple."
Enhancing that online presence for dealers, fleets and rental centers alike is the ongoing SEO employed by the site. By compiling listings for nearly every brand of equipment on the market and implementing the latest SEO techniques, dealers, fleets and rental centers are ensured a sales platform that will rank high in all organic searches. The optimized site provides benefit for both buyer and seller making the connection between both parties simple, intuitive and effective.
"It's not enough to just be on the Web," Sabourin said. "People have to be able to find you. Even if a dealer or rental store has a website, it is likely not optimized for sales of used equipment or any other non-core items. Therefore, businesses miss out on a tremendous amount of potential customers."
The integration of online tools and social media outlets drives even more traffic to the site and puts the equipment in front of an expanded base of potential buyers. Further enhanced targeting is offered through specific search criteria such as brand, make, model and year, with buyers also able to streamline a search by condition, location and industry. All these features enhance the usability of the site for buyers and maximize the engagement opportunities between buyer and seller.
The greater focus defining the site is a tool that, coupled with a better understanding of total cost of ownership and the cadence of equipment lifecycles, can empower dealers, fleets and rental centers to more effectively manage their used equipment fleets.
"The Equipmentsite.com mission boils down to looking at the total business picture, realizing the influence used equipment has on the overall business – whether a fleet, a dealer, or a rental center – and working to solve those challenges and expand opportunity throughout the entire business," says Sabourin.
Based in Treasure Island, Florida Equipmentsite.com currently encompasses a team of people offering more than 70 years of equipment and e-commerce expertise. Since its official launch in June of 2011, Equipmentsite.com has gained significant traction, evidenced by partnerships already established with several key companies in the industry. WorldLawn Power Equipment, U.S. Lawns, Integrated Services Group (IGS), and Stone Construction equipment are among initial clients investing in the Equipmentsite.com vision.