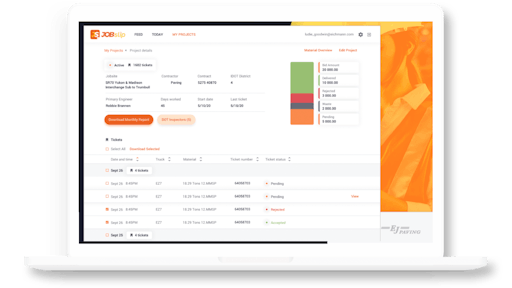 Instead of lost paper tickets holding up payment, JOBSlip helps contractors easily see all of their key construction materials data in the palm of their hand.
Capture key project data: Create notes, record material temperature, and capture quality control data for individual loads.
Simplify paperwork: If you work with multiple producers in your market, JOBSlip captures all the ticketing data from various locations in an intuitive and easy-to-use app
Digitally sign: Enter your signature once during setup, and all your tickets will be eSigned and timestamped when you verify delivery in the app.