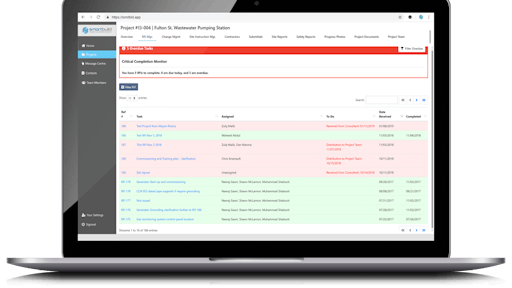 SMARTBUILD

SMARTBUILD
SMARTBUILD, a construction software company, has partnered with Microsoft Office 365 to enable integration across the two platforms. The SMARTBUILD Construction Management Solutions platform is now 'Powered With Microsoft'. SMARTBUILD recently created new modules in its platform designed specifically for contractors' needs to support this partnership as well as users' experience.
Combining SMARTBUILD's project management solutions with Microsoft Office applications represents new capabilities for the architecture engineering and construction (AEC) industry. It offers interoperability between the platforms—making the two work together as one solution for SMARTBUILD users.
The company's construction management platform is designed for small- to medium-enterprise businesses and powered with Microsoft's applications.
SMARTBUILD founder and owner Zulq Malik formerly owned a general contracting company with decades of experience managing construction projects. Aware of contractors' and designers' pain points, having experienced them himself while overseeing projects, Zulq knew how construction pros were using tech tools. That knowledge informed his idea to partner with Microsoft to provide an updated version of his company's platform that can be adopted by construction businesses.
"We knew construction professionals were using tools like Excel for tasks, even though various AEC project management platforms manage some of these tasks fairly well. So, we thought, let's build upon our trusted solution by developing its capabilities further, in partnership with Microsoft, and give customers the best of both worlds," said Malik.
SMARTBUILD developed its platform with three modules tailored to subcontractors, general contractors and designers: smartSUB, smartGC and smartDESIGNER.
Request More Information
Fill out the form below to request more information about
SMARTBUILD-Microsoft Collaboration Enables Project Management Software Solutions