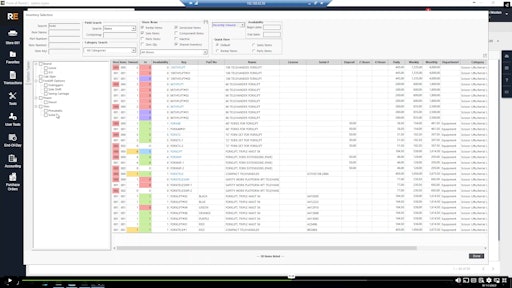 Point of Rental

Point of Rental has added the Item Options feature to its Elite product. This feature gives rental operators the ability to customize their catalogs for matching consumer needs and requirements.
Job conditions often require a specific engine type, tire type or other unique features. Before the Item Options feature, users entered item option details in other unused fields, which are often non-indexed. In other cases, businesses would have to "put eyes on" an item to verify the available options. Item Options allows for searchability and for counter agents to find the right item to rent.
"Once you've set the options for items in your fleet, this feature will allow your staff to see availability for items with the required options," said John Wooten, product manager for Elite. "This makes searching for items fast and easy, making customers happy and rental businesses more profitable."
The Item Options feature is now available within Elite for all users. It's designed so unique option types and related options can be tailored to a company's fleet. Once they're related to items within Cat/Class designations, items can be filtered based on the associated options. It's designed to be made available in the company's eCommerce functionality in the near future, giving customers the same abilities.
Request More Information
Fill out the form below to request more information about
Point of Rental Adds Item Options to Elite Product