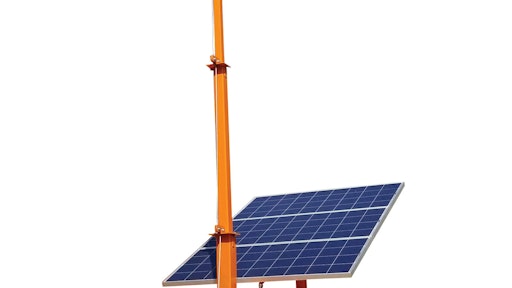 Winston-Salem-based construction camera provider TrueLook announced today the launch of new Intelligent Security features across its entire camera line.  
TrueLook, a leader in construction camera technology for more than 20 years, is the only company offering construction cameras combining live jobsite viewing, project time-lapsing, and Intelligent Security on all cameras, for the same service fee.  
The new Intelligent Security feature of the TrueLook Construction Cameras allows for individually customized alert notifications that can be enabled by any system user. Customers are able to set the frequency and time of day to be notified. When motion is sensed on the job inside of the set hours, alerts are sent to project administrators via email and/or text message. Alerts include a live image of the jobsite, showing motion detected. Security recordings have a visual indicator on the recorded clip, showing exactly where motion activity was captured, eliminating the need to search through hours of footage. 
"Many of our customers rely on our cameras not only for project management, but to keep their job site secure," said TrueLook Product Manager, Jimmy Hodson. "In the past, a further percentage of our customers have implemented additional security tools to protect their job sites, most notably, security-specific cameras with motion alerts. These new features, included across our entire camera line, allow project managers to know what's happening at their jobsite, even when they're not there. 
TrueLook cameras record 24/7 in HD 720p, or 1080p, depending on the camera, and feature 30 days of rolling video storage. Additionally, downloaded videos are saved forever as part of TrueLook's "free forever" cloud storage.
Companies in this article