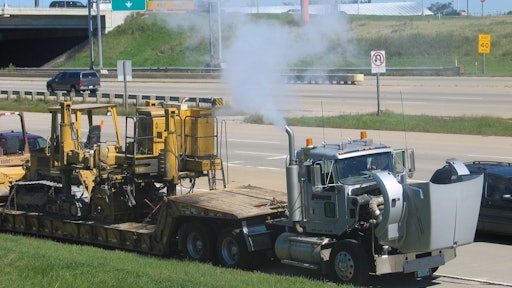 Modern trucks with electronic engines and integrated powertrains, in conjunction with GPS technology, is generating a wealth of data that could dramatically change the competitive landscape.
"Data is transforming the way businesses of all sizes make decisions that improve efficiency, productivity, customer service and ultimately, profitability," says Chris Ransom, associate director of solutions engineering at Verizon Connect. "Whether you have a vocational fleet of dump trucks or mixers, telematic data helps increase productivity for the fleet."
Perhaps no technology is having a greater impact on vocational truck fleets as the utilization of telematic data. "More vocational trucks are starting to have telematics systems installed from the plant or in the aftermarket," says Jason Krajewski, director of connectivity, Daimler Trucks. "Customers are starting to look for places where they can get more productivity out of the trucks." The challenge is to identify actionable information that has a meaningful impact on your business.
Many fleets are wasting no time adopting the technology. "Berg Insight released its annual strategic research report, Fleet Management in Americas, that found the number of fleet management systems units installed reached 10.9 million in Q4 of 2017," says Ransom.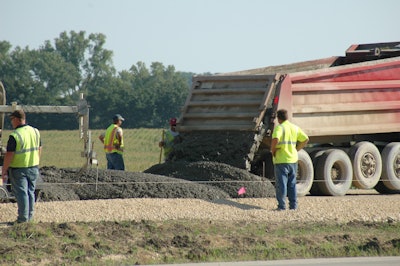 In today's world, information provides a competitive advantage. "Telematics data is used to drive fleet efficiency based off the insight it provides on asset location, vehicle/fuel usage, driver behavior, maintenance, time on site, idle times and routing," says Oswaldo Flores, product manager, Teletrac Navman. "By analyzing this data and its impact on efficiency and productivity, managers can make informed decisions to improve operations and the bottom line."
Telematics-driven software is the key to unlocking the potential of the data. "The software helps a fleet to work smarter, not harder, by aiding managers in organizing drivers and operators, improving asset utilization and eliminating paperwork so more can be accomplished with less," says Ransom. "It also increases efficiency by the technology identifying and correcting fuel-wasting habits, such as poor route planning, unnecessary idling, speeding and aggressive driving."
Real world results are proving the benefits. "According to a July 2017 report by the business research firm Aberdeen, firms using field management solutions show a 5.7% increase in workforce productivity versus a 3.2% reduction in productivity for companies without such solutions," explains Ransom. "That's an 8.9% difference in productivity."
Here are five ways telematics are helping to transform fleet management.
1. Asset Tracking
Tracking assets allows you to improve route efficiency and more easily identify underutilized assets.
"Usually, where the productivity comes from is the allocation, knowing what you have available, knowing what you have at your disposal," says Krajewski.
By leveraging the location of equipment, fleets can determine where to send an asset relative to its current location or next job. They can also determine the need to find units in relative distance to minimize time and miles lost due to inefficient asset locations and jobs.
"Fleets can increase productivity by being able to identify which vehicles are idling versus being driven to and from jobsites," notes Flores. "This data can be used to develop policies around idling maximums allowed and to coach drivers of cost involved with stationary assets."
Using real-time positioning reports and historical usage information can then be used to formulate more efficient routes for deliveries and shipments. This information can then be used by dispatchers and support teams to provide customers with real-time visibility into freight delays and ETA.
2. Maintenance Management
Telematics can supply a broad range of maintenance data including fuel level, DEF level, operating status, vehicle health and mileage.
"Fleets can use this information to plan and base intervals for PMs and dispatch, and route jobs according to when and where the assets need to be repaired," says Flores. "This data can also be used to help develop internal maintenance policies and procedures according to engine hours, mile and time intervals."
Engine analytics through telematics help maintain diagnostic reports that will alert a manager when an asset is due for service and provides insight into early signs of a potential breakdown.
3. Monitor Driver Behavior
Tracking driver behavior is gaining traction in the vocational markets. "We are starting to ramp up our efforts in that space," says Krajewski "Historically, that has focused on highway [drivers] but now we are seeing a lot more of the same type of monitoring activity being requested in the vocational segment."
"Identifying, coaching and disciplining drivers (if needed) can minimize the adverse effects of risky driving habits that contribute to breakdowns caused by poor equipment usage," says Flores. "This will result in increased productivity by limiting unexpected repairs and downtime."
With the clear correlation between unsafe driving and crashes, the need for driver safety is the No. 1 concern of driver safety professionals and fleet managers. With telematics, these professionals have direct insight into driver behaviors such as:
Speeding

Harsh braking or acceleration

Seatbelt usage

Tailgating

Cornering problems
4. Maximize Uptime
Most major truck OEMs are becoming proactive to minimize the effects of equipment failures by using connectivity tools to help fleets quickly make informed decisions. You can be quickly notified if an error code warrants immediate attention, or if the driver can complete the assigned task without disruption. In either of these scenarios, having actionable information as quickly as possible can translate into huge savings.
"Uptime usually receives a little bit of a boost from telematics systems in that we can show the owners of the fleet the health and the fault information, the error codes, that are coming up on the trucks," says Krajewski. "It gives them visibility to what is happening with fault codes from the vehicle." This not only includes the powertrain, but can also include body controllers, PTOs and other mechanical pieces in the chain.
"With the systems that we have now on the trucks, you not only get error codes, but you get so much more information about what it happening with the vehicle and the error code," says Krajewski. "Really, it is just taking the data and helping the technician speed through the diagnostic routine."
5. Compliance
From electronic logging devices (ELDs) and fuel tax to the FMCSA's Compliance, Safety, Accountability (CSA) program, telematics helps keep drivers and organizations organized and ensures compliance with all regulations.
More Resources
4 Construction Equipment Challenges New Telematics Systems Solve
5 Myths About the ELD Mandate Debunked for Construction Contractors
Benefits of Bundling ELDs with Fleet Tracking Solutions