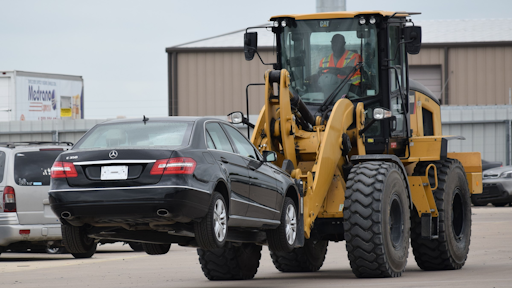 Copart
By Gregg Wartgow, Contributing Editor
Telematics can provide tremendously valuable information to a fleet manager. The data can also be tremendously overwhelming. A wise approach is to focus on what matters most to your specific fleet, and what will provide the most meaningful ROI.
Larry LeClair, CEM, is fleet manager for AJ Johns, a construction company in Jacksonville, Fla. AJ Johns has 125 trucks and 199 pieces of heavy iron. The company began leveraging telematics roughly five years ago when LeClair joined the company. "In that first year, about 20% of our fleet had telematics. Now we're up to 90%," LeClair says.
Initially, LeClair focused on data points such as machine location and hours. That led him to explore other insights telematics can provide—insights that could influence both machine and operator productivity, and ultimately jobsite efficiency and profitability.
"We started looking at fuel consumption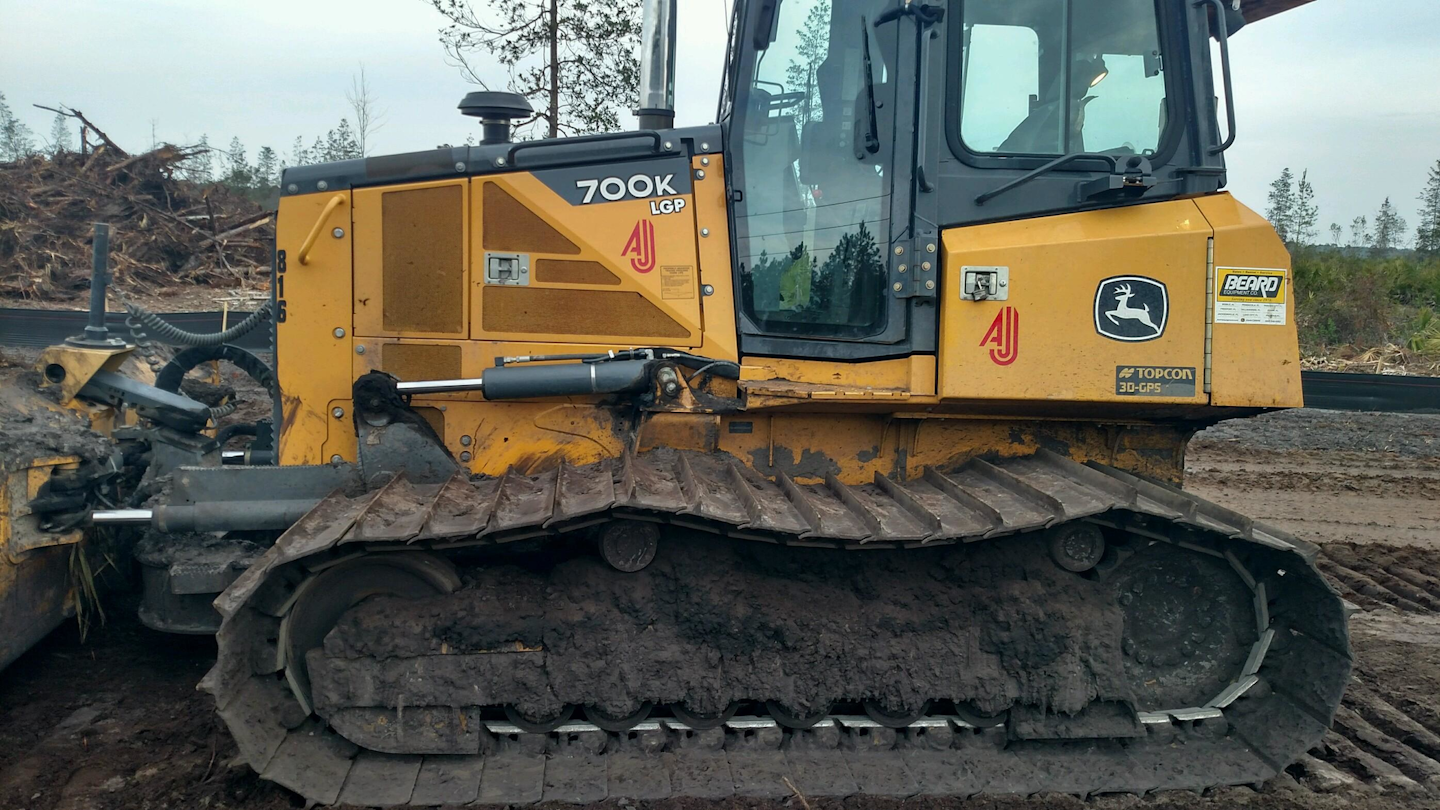 Telematics data is helping AJ Johns reduce fleet acquisition demand by accurately identifying machine utilization.and idling data about once a month," LeClair says. "Then we started looking at brake usage on articulated trucks, engine overspeed, transmission temperatures and hydraulic temperatures. We looked at those things daily, discussing the information with superintendents and foremen so they could apply it to their jobsites."
Safety was also top of mind. With off-road trucks, telematics sensors were set up to provide alerts when hard turning or jerky steering took place. "We'd see those alerts and then contact the foreman to ask how his haul roads were looking," LeClair says. "Maybe we were getting those alerts because the driver was really having to fight to get down the haul road. Maybe the foreman would want to run a dozer on that road to get it cleaned up and safer for the trucks hauling materials."
Regardless of why those alerts were being triggered, finding a solution came down to communication. LeClair says his equipment foreman is in the field every day acting as a liaison between superintendents, jobsite foremen and operators. "They talk on a daily basis," LeClair points out. "If our telematics data is telling us we have an issue, they all work together to figure out why."
For that communication to be constructive, the data being discussed has to be reliable.
"I caution all department managers, you have to be careful because there is a lot of data there," says Joe O'Leary, CEM, senior director of equipment, safety and environmental compliance at Copart. "You need to pick the data that is the most reliable and reflective of operator behavior. If you pick data that is not always reliable, your people will end up resenting it."
Copart is an online vehicle-auction provider selling about 2.5 million cars per year and operating from more than 200 locations in 12 countries. Its North American fleet of roughly 700 wheel loaders is tasked with moving inventory (vehicles) on and off of trailers, and in and out of storage.
Each 3-cubic-yard loader has a set of 15.5-foot forks. Each does a lot of heavy lifting, often operates at slow speeds and logs a lot of time waiting. O'Leary decided he had an opportunity to look at reducing fuel consumption across the fleet.
Idle time and fuel burn
It made sense for O'Leary's team to start with idle time and working fuel burn because those are very tangible, measurable pieces of data. That makes it an easier sell to senior management who often must approve an investment in telematics. "It's too nebulous to talk about things like heading off repairs because you might see a fault code," O'Leary says. "On the other hand, if you can talk about saving thousands of dollars on fuel over the course of a year, that gets somebody's attention."
The first step for O'Leary was to ensure that the telematics data was accurate. He was misled once before. The loaders in his fleet had a hard time accurately capturing true idle time. Anything up to 3 mph was captured as idling. That distorted the data because his loaders often operate at very slow speeds with no hydraulic engagement.
O'Leary did his research and started the process of switching over to Caterpillar equipment in 2012. He activated the telematics and ran some loaders as a test for about 13 months. The telematics data, which O'Leary had previously confirmed to be highly accurate, showed roughly 21% idle time. The previous loaders showed nearly 40%.
Now O'Leary and his team had something real to work with. They started with 16 loaders, setting a goal of 17% idle time over a two-month benchmarking period. They actually got it down to roughly 11%, effectively slicing idle time in half. They also looked at working fuel burn. The average during the 13-month testing period was 2.9 gallons per hour. They set a goal of 2.50 and got it down to 2.55; a narrow miss but still an impressive 12% reduction.
"Once we had this two-month benchmarking data, we knew we could apply the same operator best practices across the fleet and begin seeing some significant cost savings," O'Leary says.
Putting the data to work through operator best practices
With respect to idle time, retraining operators was straightforward. "Idle time comes down to a simple one-liner: Shut it off," O'Leary says. "We told our operators to not even worry about the turbocharger; the heat sensor won't allow it to shut off if it's too hot anyway. We trained operators to just shut the machine off if they thought they wouldn't resume work for 15 seconds or longer. It was a little tough at first because we have some operators with old habits. Our equipment manager and the location managers just handled things on a case by case basis with communication. We call it data-driven, constant gentle pressure."
Along with idling, O'Leary's team implemented best practices to help reduce working fuel burn. They retrained operators on how to manage the throttle, braking and the lifting of vehicles. Fast starting was the biggest issue. "We had to remind operators that they didn't have to worry about losing productivity if they brought their speed up more slowly," O'Leary says.
"We have some big yards so operators often have to drive down long rows," O'Leary continues. "They can do this one of two ways. They can go full speed, hit the corner, brake and turn. They could also take it a bit easier, coast into the corner and turn. We trained our operators to go with that second option because it burns less fuel."
Standard procedure for the lifting of cars was also put in place. "Many of our loader operators have forklift experience so they are used to having to rev the engine to lift a load," O'Leary says. "But today's wheel loaders are load-sensing. Revving the engine just wastes fuel. This took a bit of retraining too."
A third technique that required standardization had to do with carrying vehicles from point A to point B. Operators had to be retrained to do the following: pick up the vehicle, drive straightaway a short distance, and then begin making their turn. "That technique uses less fuel than if an operator began making their turn before stepping on the gas," O'Leary explains.
Right-sizing with the right machines
Over in Jacksonville, FL, AJ Johns has also been taking steps to reduce idle time and fuel burn. Their efforts have paid off. "We had set a goal of reducing idle time to 30%," Larry LeClair says. "We've already gotten it down to 27%. It took a couple of years to get there, but now we're making improvements and seeing results faster. I'm anxious to see where our idle-time rates go now that our fleet has been right-sized with newer, telematics-equipped machines."
Right-sizing the fleet is where LeClair has seen his most impressive gains. In his first years as the company's fleet manager, just 20% of the fleet had telematics. Still, LeClair was able to monitor utilization on those machines and make some meaningful adjustments. Today, with 90% of the fleet equipped with telematics, the ability to check and adjust has been a boon to jobsite profitability.
For instance, LeClair says you might think you need three or four classes of dozers on a jobsite. After looking at the utilization data—along with the setups and capabilities of each machine—you likely could move a couple of those dozers to other jobs.
It took LeClair three to five months to get the hard data needed to start making decisions like that. "We now look at all machines with under 20 hours a week," he relates. "Then we talk with the foreman and supervisor to see if they could use another machine for those tasks. Sometimes it works, sometimes it doesn't. But at least we have the data so we can look at our options."
In many instances, it works out very well for LeClair. He has been able to reduce the size of his fleet by 15%. Rental dependency has also been reduced.
For both LeClair and O'Leary, equipment operators are sharing in the success. Getting buy-in from the jobsite is essential to making all of this work. Telematics data helps you find out what you need to know. Best management practices, training and execution translate knowledge into cost and efficiency savings.
"Everyone in our company has bought into the fact that this is a cost-saver that will also extend the life of our fleet and improve our company's bottom line," O'Leary says. "Most of our operators are motivated by the fact that they are making such a tangible contribution. We also compensate them for their contributions. We know who is and isn't meeting our goals on idle time and fuel burn. That factors into their annual merit raise."
LeClair doesn't think bonuses—in direct response to meeting a "quota"—are necessary. Like O'Leary, he likes to tie rewards to consistent, long-term behavior.
"The incentive is to do a better job for our customers and our company," LeClair says. "That means we need to find ways to produce quality work as economically as we can. My job is to give our employees the data, tools and coaching to do a better job. Their reward comes naturally, then, because we're more successful as a company over the long-run."