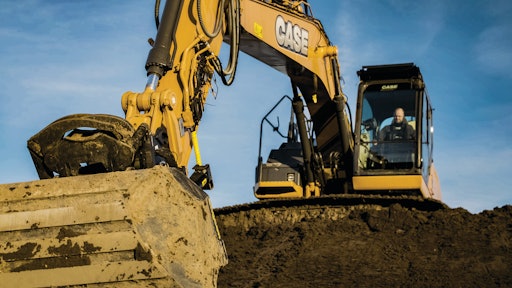 Leica Geosystems
Whether drones, reality capture or machine control, there's little debate about technology's role in the modern jobsite in enabling efficiencies in time, materials and resources. But it's not just the fact that technology exists that is changing the jobsite. The revolution is how construction professionals use it to reimagine the jobsite and maintain their level of productivity amid an increasingly unstable climate.
As technology permeates the conversation, we need to make sure we are focused on technology's larger role in ensuring that a job is completed safely, on time, and on budget. Before beginning construction work, contractors must develop a solid plan for the entire project to achieve success.
The latest data from The Civil Quarterly from Dodge Construction Network reveals uncertainty, including concerns over the unending labor shortages and increased regulations.
To conquer these impediments, contractors need unprecedented visibility into every aspect of their projects. They require real-time data to make informed decisions, ensure profitability and prevent costly overruns.
Data is Vital to Accurate Estimates
Before turning dirt, contractors must estimate the project so they can accurately allocate financial and human resources. While estimates are the bane of many organizations, they are a critical part of every project and serve as a baseline to compare construction project activity, akin to a scoreboard, to ensure that the project stays on track.
Adopting advanced digital construction management (ADCM) technologies can help minimize a project's risks and increase the transparency of progress. Empowering teams with ADCM boosts productivity, manages the complex modern jobsite, enhances safety and reduces project delays and cost overruns. Given its potential to revolutionize the jobsite, Congress included ADCM in the Infrastructure Investment and Jobs Act (IIJA) to push technology adoption throughout the construction lifecycle.
There are eight core elements of ADCM technology:
Design
Revisions and change requests
Backup
Terrain
Resources
Data management
As-built information
Team preparation
ADCM requires a tailored approach for each unique project. However, certain fundamental components establish the most efficient methods and can be applied across numerous worksites. Unfortunately, preparation—from personnel to materials to valuable resources—is not always straightforward. A shortage of skilled workers, rising expenses, and reduced profits contribute to the challenges of completing tasks on time and on budget.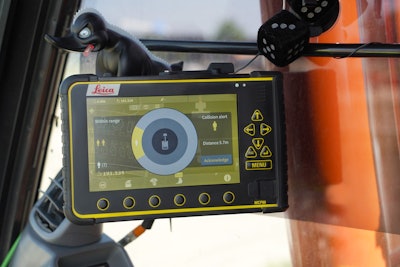 Element 1: Understand the Landscape
Contractors must have a thorough understanding of the complexities of the location before bringing equipment onto the jobsite. Incomplete or inaccurate information can lead to incorrect decision-making and project failure, which can be costly. To avoid such consequences and ensure accurate bids, create a digital twin, capturing and validating existing conditions.
Element 2: Prepare for Inevitable Changes
Revisions are common and unavoidable on any job. However, contractors must be prepared to handle them efficiently. With the help of technology, supervisors can stay connected 24/7 without being physically present at the jobsite. This enables them to make timely decisions and communicate updated plans and information to all relevant stakeholders.
Element 3: Securely Backup All Critical Data
Keeping data secure is as important as the project plans. Given the increased cyber threats targeting all businesses, no one is safe from bad actors. Cloud-enabled data recovery allows teams to back up project plans, user guides and spare components to complex methods, ensuring that the work continues uninterrupted, even in a worst-case scenario.
Element 4: Understand the Terrain
Jobsites with hard-to-access areas and other challenges, such as no internet access or global navigation satellite system (GNSS) availability, pose a potentially significant problem. The key is to avoid and prepare for those challenges before they become time-consuming and costly.
Digital terrain modeling, 3D machine control, laser scanning, robotic total stations, advanced GNSS rovers and underground detection solutions are some technologies that help teams to work quicker and safer.
Element 5: Safeguard Resources to Control Costs
Contractors face significant financial challenges because of rising material costs, inflation, and a labor shortage. Unexpected cost increases leave contractors with limited flexibility. Fortunately, user-friendly software solutions help contractors speed up their estimates and guarantee accuracy. Additionally, these solutions allow contractors to monitor construction material usage throughout the project.
Element 6: Data Management
Data is an essential and potent tool on the modern jobsite. It can drive decision-making, boost productivity, prioritize worker safety and effectively conserve resources. Having a comprehensive understanding of all aspects of a project is one of the greatest advantages of utilizing technology on the jobsite. Nevertheless, for organizations to harness the full benefits of this knowledge, it is crucial to maintain it in an easily accessible format that can guide their operations.
Element 7: Capture As-Built Information
Before breaking ground, establishing milestones to track throughout the project is important. Before the widespread use of technology, collecting and reporting data was cumbersome. However, digital as-builts have endless potential to enhance safety throughout the project and save time and money by ensuring that projects are built according to the specifications.
Element 8: Ensure Team Preparation
Combatting the ongoing labor shortage requires attracting younger workers and upskilling current ones. Both will complement the move toward a technology-centric jobsite. The use of digital technology extends an asset's lifespan. Real-time capture technology can document an asset during construction to create a digital twin, which facility operators can use as a baseline for predictive maintenance.

Technology Is the Path Forward
Often the most important investment isn't a piece of equipment or technology. Instead, people are the most significant investment and what truly powers an organization.
Prioritizing the well-being and safety of employees is an absolute must for companies, particularly as younger generations take on leadership roles in industries like civil and structural engineering. Success hinges on adapting to their distinctive relationship with technology. Deploying safety-focused solutions is essential to prevent costly errors and save money over the long haul.
While many organizations fall back to traditional methods—or "the way it's always been done"—contractors must consider innovative solutions to improve safety on jobsites. The world is changing rapidly, and the jobsite needs to change accordingly.
Embracing technology will create a safer environment for all involved while speeding up workflow and avoiding costly mistakes.
Research from Dodge Data & Analytics found that "increasing sophistication in data collection and gathering [helps] improve productivity, safety and profitability," including 56% who said it improved bid estimation and 51% who said it improved budget performance.
Technology is about preparing the team for challenges and ensuring that the project's momentum continues in the right direction. Efficiency is critical to success, and keeping all project stakeholders aligned at every step is key.
Considering this, do you have the technology solutions your project needs?
Companies in this article