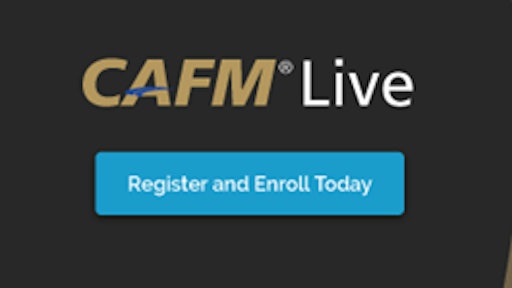 www.nafa.org
NAFA Fleet Management Association, the vehicle fleet industry's largest trade association, announces CAFM Live, a certification-focused in-person educational event designed to lead to professional success and advancement.
CAFM Live is a three-day learning program for advanced fleet education that covers all certification modules and prepares attendees for CAFM exams — presented in conjunction with the 2020 NAFA Institute and Expo, April 5-9, Indianapolis, IN.
CAFM-certified professionals earn up to 27% more income across their fleet careers, based on Monster.com Certification Report, 2018.
"NAFA offers the ability to interact with instructors and other students face-to-face has proven to be very effective for people seeking CAFM-certification," said NAFA's Interim CEO Bill Schankel, CAE. "CAFM Live allows students to engage with all facets of the material and experience the best of the annual conference, Institute & Expo, in one event."
NAFA's CAFM Live program, used in conjunction with Reference and Study Guides and other online learning opportunities help fleet professionals grow their expertise and expand abilities to solve ever-complex fleet challenges – while aiding in earning Certified Automotive Fleet Manager (CAFM) certification.
NAFA's Institute & Expo
NAFA's annual Institute & Expo conference is the largest gathering of fleet and mobility managers. The event program, created by fleet managers for fleet managers, features fleet training sessions, education, and workshops; and an Expo floor with more than 250 companies showcasing their products and services. The 2020 Institute & Expo is April 6-8, in Indianapolis, Ind. More information and registration details can be found at http://www.nafainstitute.org.
NAFA Fleet Management Association is the membership organization for professionals who manage the mobility requirements of vehicle fleets that include commercial, public safety, trucks, and buses of all types and sizes; and a wide range of military and off-road equipment for corporations, governments, universities, utility fleets, and law enforcement in North America and across the globe. NAFA's members are responsible for the specification, acquisition, maintenance, repair, fueling, risk management, and remarketing of more than 4.6 million vehicles that drive an estimated 50 billion miles each year. NAFA's members control assets and services well above $100 billion each year.