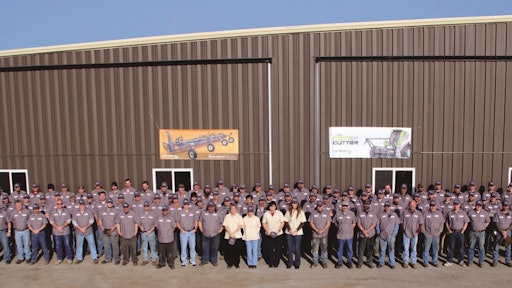 This year, Loftness Specialized Equipment marks 60 years of manufacturing success in the heart of the upper Midwest. The company has grown and expanded since its founder, a Hector, MN, farmer named Dick Loftness, made a V-type snow blower for his own use. This soon led to the start of Loftness Manufacturing in 1965. In 1979, Dick sold the company to Marv Nelson, and the company has been owned and operated by the Nelson family ever since.
Since its beginnings, Loftness greatly expanded its plant footprint and product offerings. The lineup now includes VMLogix vegetation management equipment, SnowLogix snow blower attachments, GrainLogix grain-bagging equipment, CropLogix crop residue equipment and the recently launched FertiLogix line of fertilizer application and handling equipment. Loftness also produces specialized attachments, including the Kwik Pik rock picker, Cool Flow auxiliary hydraulic cooler and Power Pak hydraulic power unit.
"We've made great strides in six decades, and we're very proud of our company's accomplishments and work ethic," said Gloria Nelson, President of Loftness.
What began simply by manufacturing and selling to local farmers in 1956 has expanded into a global business. Now, Loftness products are sold across the United States and Canada, as well as Mexico, Chile, France, Japan, China and Australia.
"At Loftness, we strive to design and build the best equipment possible, while meeting the standards our customers have come to expect," added Dave Nelson, Senior Vice President of Sales. "We are committed to continue down the path of success paved during the past 60 years."
Companies in this article