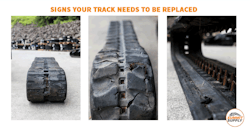 Summit Supply LLC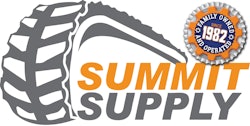 It's imperative that your rubber tracks are in prime condition to operate at optimum capacity. Continuous machinery usage can lead to a decline in your tracks which can lead to track failure. Don't run your track till it snaps or fails. This causes further machine issues like increased wear and damaged undercarriage.
By being prepared and replacing your tracks when they are worn, you'll save downtime and money.
Signs you need to replace your rubber track
The tread is worn down
When the depth of the track tread is worn and the track is close to being flat, you have little to no traction. This causes slippage, damages to the undercarriage and safety issues when operating. The tension of the track can swag and extend over time with heavy usage leading to a loss of traction as well.
If cracks appear in the tracks, the track is worn. Cracks can be caused from heat. To prevent wear from heat, don't park in direct sunlight.
The steel cording is showing
If you can see the steel cording of your track, the track is very close to snapping. When the steel cording is showing, the steel is susceptible to moisture which causes rust and weakens the steel causing track failure. Look into replacement track options if the steel cording is showing.
The guide rail is deteriorating
Take note if the guide rail is deteriorating on your track. This puts a lot of strain on the undercarriage and could result in the track to derail.

If your rubber track needs replaced, check out a blog post from Summit Supply on ordering the right size track.
4 steps to ordering the right rubber track
Ordering the wrong size can be expensive and increases downtime for your machine. Follow these four steps to order the right track every time.
Use the diagram to help you find the correct measurements.
A. Measure the width or distance from edge to edge of your current track.
B. Measure the pitch of the track, the distance from the center of one link to the center of the next one.
C. Count the total number of links.
D. If you see a serial number or size code write it down.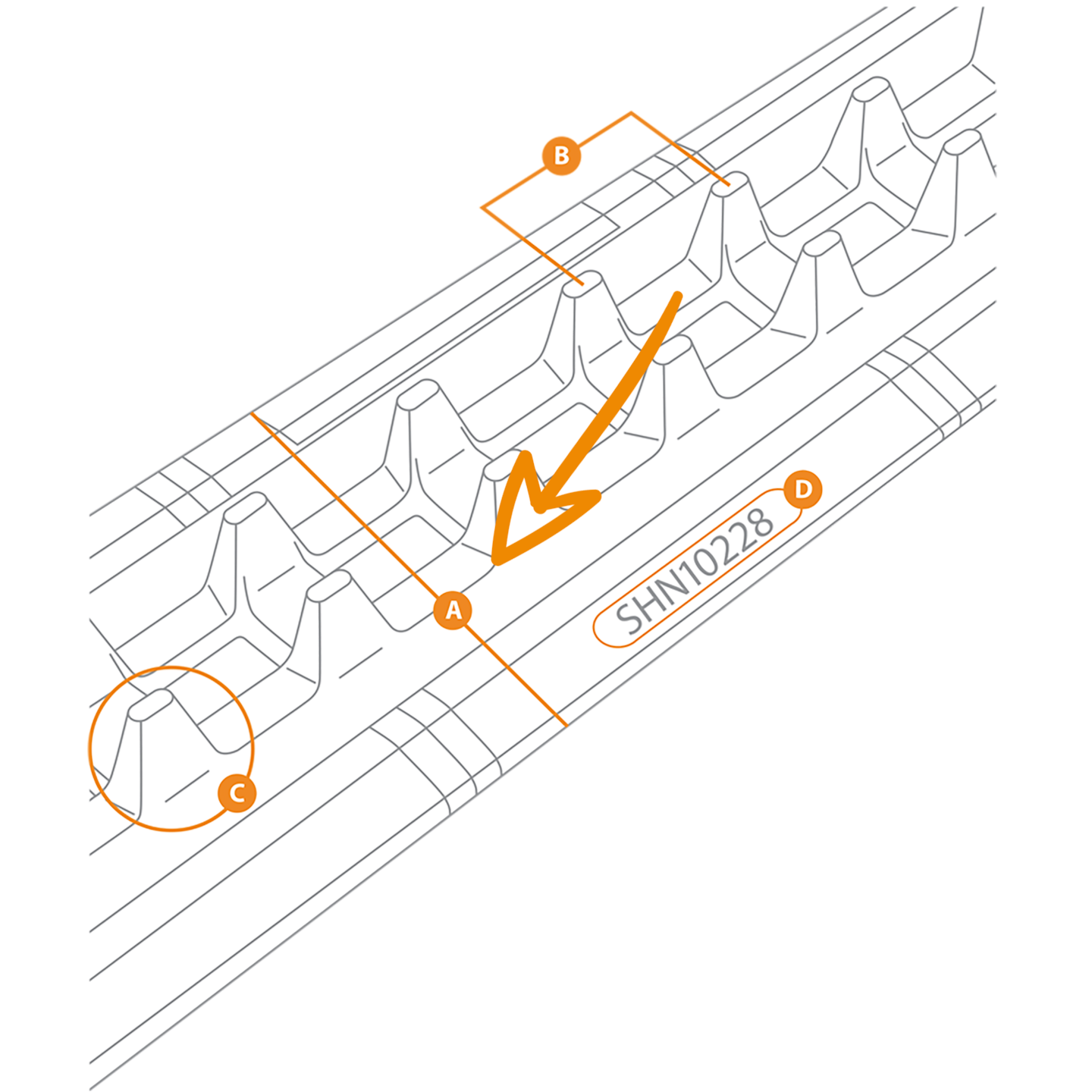 Use this diagram and the four steps in the article to help find the correct measurements for ordering tracks.Summit Supply LLC