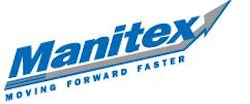 Manitex International Inc. continues expanding its product line with an agreement to acquire PM Group S.p.A. based in San Cesario sul Panaro, Modena, Italy. The agreement is subject to Italian court approval of a debt restructuring plan.
Consideration of $107 million is to be paid as follows:
$24 million in cash provided by a new Manitex term loan with current Manitex bankers
$15 million in new equity issuance (approximately 1 million MNTX shares) distributed primarily to current PM banks
$68 million in assumed debt and liabilities which includes working capital facilities for PM
Trailing Twelve Months (TTM) revenues for PM through June 2014 were approximately $106 million with EBITDA margins consistent with those of Manitex; approximately 9% of sales. The acquisition is expected to close in the fourth quarter of 2014, upon Italian Court approval, and management expects this to be immediately accretive to Manitex International's net earnings in 2014.
PM-Group S.p.A., is an Italian manufacturer of truck-mounted hydraulic knuckle boom cranes with a 50-year history, and a product range spanning more than 50 models. Its largest subsidiary, Oil & Steel, is a manufacturer of truck-mounted aerial platforms with a diverse product line and an international client base. Combined, O&S and PM add nearly 510,000 square feet of assembly and manufacturing space, spread between its two locations in San Cesario S/P, Modena, and in Arad, Romania, and sell to a worldwide dealer network.
"In PM Group we have again found an exceptional opportunity to add new branded product lines, enhance our earnings power, and create value for our shareholders," said David Langevin, chairman and CEO of Manitex. "PM is a substantial company that has performed very well despite a depressed European economy and a very heavy debt load incurred from its 2008 LBO refinancing. With the restructuring of its debt, which includes a reduction of more than $65 million, and evidence of the beginnings of a European recovery, we believe that this is a very attractive acquisition for us from a financial standpoint.
"This acquisition also expands our product portfolio nicely, enabling us to offer our dealers both straight-mast and knuckle boom cranes, each with unique benefits, functionality, and niche market applications."
Combined, Manitex and PM Group create a company with annual pro forma revenues of more than $350 million. Manitex has grown through acquisition in recent years to include the Manitex Liftking, Manitex Load King, and Badger Equipment brands.
"PM has excellent management, global distribution with particular strength in South America, Europe and Africa, and a product portfolio that we can introduce to Manitex's strong North America distribution network which we believe will allow for further growth in sales and EBITDA in 2015 and beyond," Langevin said.