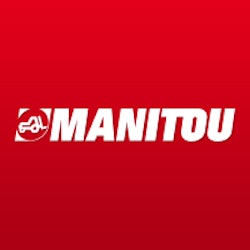 Manitou Group and Yanmar formed a strategic alliance that will initially allow Manitou to launch a line of compact excavators manufactured by Yanmar under the Gehl and Mustang brands in North America.
Yanmar will launch a range of skid loaders and compact track loaders designed and manufactured in the U.S. by Manitou's Compact Equipment Division under the Yanmar brand for distribution in North America.
This marks the end of Manitou's distribution relationship with Wacker Neuson, which has provided compact excavators and all-wheel steer loaders to Manitou for the Americas since 1999 and had most recently supplied the Gehl- and Mustang-branded mini excavators and skid steers. Manitou will continue to supply service and parts for Wacker-Neuson-sourced machines to its dealers and customers.
Manitou and Yanmar have had a successful long-standing relationship that provided Yanmar engines in Gehl and Mustang compact equipment manufactured by Manitou in the U.S.
After completion of the initial product launches by both companies, they will look at broader distribution opportunities aimed at increasing sales for both companies while strengthening each company's independent dealer network. Opportunities for additional manufacturing alliances will also be explored to shorten time to market and make better use of existing worldwide manufacturing facilities and expertise.