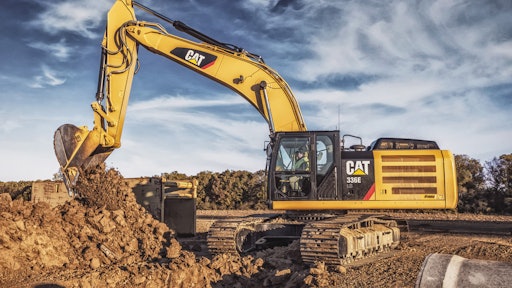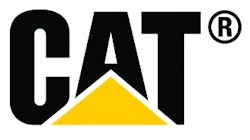 Caterpillar's 336E H hybrid excavator is 98% common with the standard 336E, but uses a hydraulic hybrid system to improve fuel effiency up to 25 percent. Cat says customers can expect the 37-tonne (82,000-lb.) 336E H to move up to 50 percent more material per gallon of fuel burned compared to a 336D in a variety of operating conditions.
Document: Cat 336E Hybrid Excavator
The 336E hybrid achieves fuel savings by:
Reusing energy via the hydraulic hybrid swing system, which captures the excavator's upper structure swing brake energy in accumulators, and then releases the energy during swing acceleration
Conserving fuel with the Electronic Standardized Programmable (ESP) pump, which ensures smooth transitions between hydraulic-pump and accumulator power. It also matches pump and engine load to outperform the conventional 336E at the hybrid's lower engine speed.
Optimizing performance with the patented Adaptive Control System (ACS) valve, which intelligently manages restrictions in hydraulic flows to apply excess to circuits that need the power, so less flow goes over relief and back to tank.
Assuming today's fuel prices and a high-production application for a 336E H, Caterpillar estimates customers can realistically expect to regain the premium they pay for the hybrid excavator in 2,000 hours of work.
308-hp Cat C9.3 ACERT diesel
Max dig depth: 24 ft. 7 in.
Max bucket size: 3.33 cu. yd.
Video: Cat 336E Hybrid Excavator Operators' Impressions
Document: Cat 336EH Hybrid Excavator FAQs
FCP Video: Cat Will Expand Departures from Diesel
Video: Cat Says Hybrid ROI Will Make it Core Technology in 5 Years 
Video: US Pipeline Management, Operators Share Experiences with 76 New Cat 336E Excavators
Request More Information
Fill out the form below to request more information about
Cat 336E H Hybrid Excavator