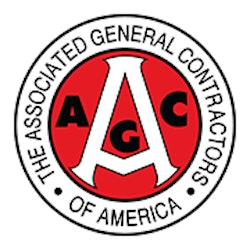 WASHINGTON, DC (October 7, 2011) – Emissions from diesel construction equipment will be significantly reduced at major highway projects in the most polluted areas, thanks to the Clean Construction Act of 2011 introduced by Rep. Richard Hanna (R-N.Y.) and Rep. Donna Edwards (D-Md.).
The Associated General Contractors of America (AGC) and the non-profit Clean Air Task Force (CATF) signaled their strong support for the bipartisan legislation that would provide state transportation officials the authority and funding to incorporate the use of clean construction equipment on federally-funded transportation projects in PM2.5 Nonattainment and Maintenance areas.
"This legislation provides a targeted approach to reducing emissions from construction machines that will be used in the areas of the country that are struggling to meet federal air quality standards. We are thrilled to be standing side-by-side with the contractors in support of the Clean Construction Act of 2011," said Conrad Schneider, advocacy director of the Clean Air Task Force. 
"This proposal will help safeguard construction jobs and rebuild our aging network of highways and bridges while protecting the environment," said Stephen E. Sandherr, chief executive officer of the Associated General Contractors of America. "It reflects an appreciation of the fact that how we build infrastructure is often as important as where we build it."
Diesel engines are the workhorse of our economy; diesel powers nearly all of the heavy-duty vehicles and equipment that are required to build and repair our roads, bridges, hospitals and schools. Emissions from older equipment can be reduced by up to 85 percent with the installation of cost-effective technology, and newly manufactured diesel-powered vehicles and equipment are becoming cleaner every day. While new diesel engines will include innovative clean diesel technology that achieves near zero particulate matter emissions, fleet turnover of equipment without that modern technology will take many years.