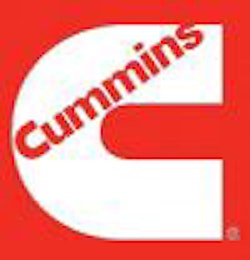 LIUZHOU CITY, Guangxi Province, China (October 20, 2011) - Cummins Inc. and Guangxi LiuGong Machinery Co. Ltd. announced a joint-venture partnership to manufacture MidRange engines at a new facility to be built in Liuzhou City, Guangxi Province, in southern China. The new joint-venture operation will commence engine production in 2013. Volume is planned to reach 50,000 units with the capability to expand in the future.

The joint-venture agreement was signed in Liuzhou City by Wang Xiaohua, Chairman, Guangxi LiuGong Machinery Co. Ltd., and Steve Chapman, Group Vice-President of Cummins and Chairman of Cummins China. The joint-venture engines will be based on Cummins MidRange engines meeting Tier 2 and Tier 3 emissions.

The MidRange engines will be fully localized in China and adapted for construction equipment usage by the joint-venture to meet the demand of LiuGong and other equipment manufacturers in China.

This new investment in MidRange engine production will complement Cummins existing manufacturing capabilities in China that have focused primarily on the automotive market. Development and optimization of Cummins MidRange engines specifically for China adds significant value to the construction machinery industry in China, which has a strong and growing demand for high-performance, reliable engine power.

Cummins currently supplies MidRange engines to LiuGong for both its domestic market in China and for its global operations. The joint-venture operation in Liuzhou City will focus on introducing engines purpose-designed and fully localized for construction equipment in China. This fit-for-market approach recognizes the opportunity offered by customizing engines to meet specific economic and operational requirements.
Companies in this article