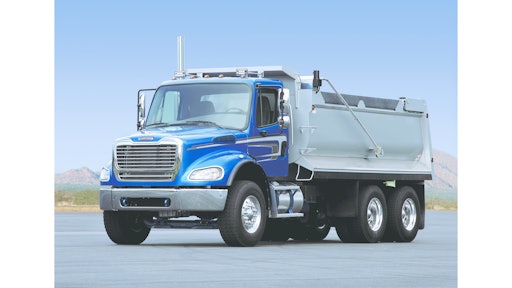 Daimler Trucks North America (DTNA) will expand the product offering of its Detroit Diesel brand to include medium-duty engines beginning in 2016. The new engines, branded the Detroit DD5 and DD8, will allow DTNA to supply Detroit engines to its Freightliner and Western Star trucks, Thomas Built Buses and Freightliner Custom Chassis vehicles.  
Detroit's new DD5 and DD8 engines are a part of Daimler Trucks' Global Excellence Strategy to have uniform production standards and processes worldwide. The DD5 and DD8 will be examples of Daimler's international development effort, with global testing and validation being undertaken in both Europe and the United States.
"Detroit medium duty engines will provide what no other manufacturer in North America can offer – a total vehicle solution that matches Daimler's global engineering prowess with the most complete product lineup bar none in the industry," said Martin Daum, president and chief executive officer, Daimler Trucks North America. "The DD5 and DD8 will feature attributes that are synonymous with Detroit including exceptional fuel efficiency, lowest total cost of ownership, power, performance and reliability."
The DD5 and DD8 engines were developed in an uncompromising manner for environmental friendliness, economy and performance.  DTNA says its entire product line-up, including vehicles equipped with the DD5 and DD8, will meet GHG17 standards early.  The engines will be initially built and shipped from Daimler's powertrain facility in Mannheim, Germany, with further plans to industrialize the engines in North America in 2018.