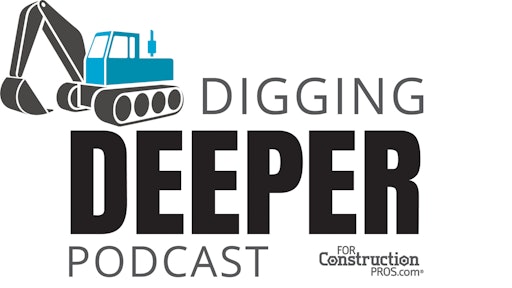 Listen to this Digging Deeper podcast as Caterpillar's Fred Rio discusses what Caterpillar sees as the roadmap toward autonomous technology on construction jobsites.
Fred Rio, Director Construction Digital Technologies at Caterpillar, talks about where the industry is on the pathway toward autonomous technology on the jobsite and what autonomy could mean for construction business owners and equipment operators.
"Autonomy is going to be delivered through increments of value through time," Rio says.
Caterpillar is bringing autonomy to the market with three fundamental blocks: making machines smarter, introducing remote control operation and a back office system that can monitor jobsite progress and dispatch to the machines.