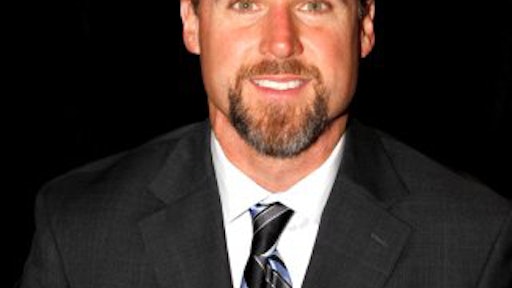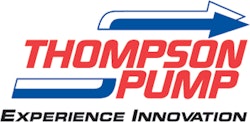 Thompson Pump and Manufacturing Company Inc. announces that Dale Conway, vice president of engineering, has been awarded the Value-added Manufacturing Alliance (VMA) 'Manny' Award and has been inducted into the VMA Hall of Fame. The 'Manny' Award recognizes an individual for lifetime achievement in manufacturing.
Conway is a 30-year veteran of the pump manufacturing industry. He started his career at Thompson Pump in 1984 as a purchasing clerk and has since worked for Thompson Pump in various positions including Engineering Apprentice and Applications Engineer. Conway currently serves as vice president of engineering where he oversees all technical aspects of the business including manufacturing, engineering, quality assurance, research and development, and IT.
Conway led Thompson Pump in its successful effort to achieve ISO 9001:2008 quality certification for their Port Orange manufacturing facility in 2009. He continues to direct the company's efforts for ISO recertification and to initiate additional procedures contributing to the company's growth and success.
Conway graduated from the University of Central Florida in 1993 with a Bachelor of Science in Mechanical Engineering (BSME). He is certified by the Florida State Board of Professional Engineers, holds numerous accreditations and currently has several pump related patents pending.
"Congratulations to Dale Conway for his well-deserved recognition of achievement in manufacturing," said Bill Thompson, president of Thompson Pump. "Dale's proven skills and experience continue to lead Thompson Pump as the premier manufacturer and service provider of portable pumps. He has truly dedicated his life's work to manufacturing Thompson pumps."
"His story and passion for manufacturing presents a compelling message that will resonate with everyone, particularly younger people in search of a successful future," said Jayne Fifer, President and CEO of the VMA. "He is the face of manufacturing and an inspiration."
The Value-added Manufacturing Alliance (VMA) is the only trade association for manufacturers in Volusia and Flagler counties, Florida. The association is based in Daytona Beach, FL and was founded by manufacturers, for manufacturers in 1980 for the purpose of providing information, education and networking opportunities to help manufacturers grow and succeed.
Companies in this article