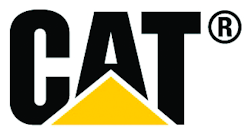 Caterpillar has added new tools and resources to GovBidSpec.com, a website that helps governmental procurement professionals save time, control costs and make well-informed equipment investment decisions. This new content, combined with a major upgrade of the website in 2013, reflects the company's commitment to continuously improve service to governmental buyers who face unprecedented time and resource constraints.
A key new feature of GovBidSpec.com is RFP Builder, an easy-to-use tool that allows users to create quality RFPs for any vendor, quickly and efficiently. RFP Builder gives agencies a simple way to ask vendors for specific information about product features, pricing, capabilities, financing options and more. With RFP Builder, users select exactly what they want to include in their request for proposal, and then generate a Word document that can be edited and customized even further. Flexible, comprehensive and user-friendly, this tool gives governmental agencies a faster, easier way to collect the information they need to make decisions based on total value considerations.
Resource Center is another valuable addition to GovBidSpec.com. This library of guides, tips and other procurement materials provides practical information about a range of topics including total cost procurement, cooperative purchasing, safety and financing alternatives for governmental entities.
Also new on GovBidSpec.com is a "Why Caterpillar?" section that outlines how the company's strengths in technology leadership, safety, operator training, dealer support and financing translate into an equipment investment that delivers the lowest total cost over the life cycle.