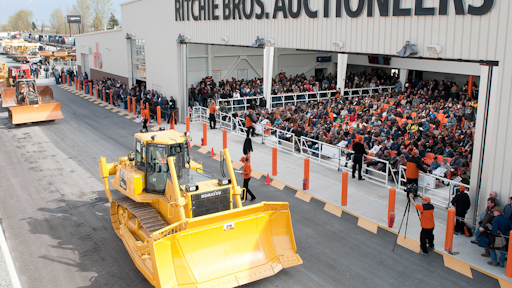 Ritchie Bros. Auctioneers sold more than $47 million of equipment items and trucks at a two-day unreserved public auction held at its permanent auction site in Fort Worth, Texas on May 14 and 15, 2014. The auction set a new record for online sales in the state of Texas, with online buyers purchasing close to $23 million of equipment items or 49 percent of total gross auction proceeds. Equipment highlights included 12 2013 John Deere 210G LC hydraulic excavators, including two that sold for $160,000 each to a local buyer from Texas; six 2011 Caterpillar 320DL hydraulic excavators, including two that sold for $145,000 each to a buyer from Michigan; more than 200 transport trucks and much more. In total, more than 3,050 equipment items and trucks were sold in the unreserved auction for more than 445 sellers. Every item in the two-day, unreserved public auction was sold to the highest bidder, without minimum bids or reserve prices.
"This auction offered the largest amount of high-quality, low hour, late-model equipment that I have seen during my time with Ritchie Bros. at our site," said Adam Kawulok, Regional Sales Manager, Ritchie Bros. Auctioneers. "We had strong results in all sectors, particularly with our heavy construction and transportation selection."
More than 3,600 people from 58 countries, including 49 U.S. states, and all 10 Canadian provinces, registered to bid in person or online at the auction. More than $21 million of equipment was purchased by buyers from the state of Texas while more than $25 million (or 54 percent) was sold to buyers located outside the state. Buyers participated from as far away as the United Arab Emirates, the Netherlands and Vietnam.