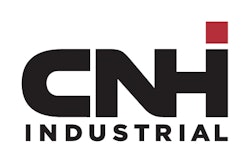 CNH Industrial N.V. today announced that it will close its assembly plant in Calhoun, GA, in the third quarter of 2015. The facility produces construction equipment for CNH Industrial's brands.
This closure is necessary as the company adjusts its construction operations based on current volumes and market demand, and is consistent with CNH Industrial's long-term strategy to optimize its manufacturing footprint and achieve a lean, flexible industrial operation that delivers best-in-class response to the CNH Industrial brands' customers around the world.
"We are grateful to our employees in Calhoun and will work closely with them during this transition," said Bret Lieberman, CNH Industrial Vice President of Manufacturing, North America. "Closing this plant simply provides the best options for meeting CNH Industrial's current and future business needs."
The company informed the workforce today during a meeting at the plant. Approximately 120 employees impacted by this action may be eligible for benefits under the company's separation or pay continuation plans and will have access to outplacement assistance.
Companies in this article