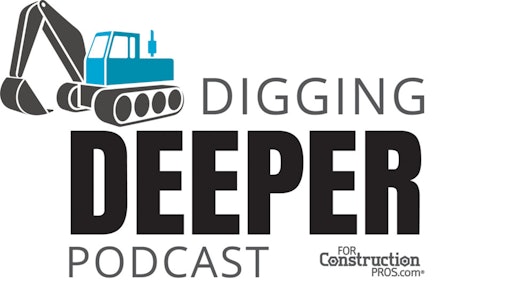 On this episode of the Digging Deeper Podcast, Vermeer product marketing lead Kayla Breja discusses the company's two-year planning and marketing campaign that went into preparing for the launch of the XR2 Vacuum Excavator. Listen in to learn more about the work behind such an endeavor.
When For Construction Pros attended ICUEE 2019 (the International Construction and Utility Equipment Exposition) in October, Christopher Trappe and the entire crowd were drawn to the Vermeer demonstration area. Right in the center of the display sat a 40-foot-long crate with "NOT TO BE OPENED UNTIL ICUEE" stamped in huge letters on its front. A banner that read "CAN'T BE CONTAINED" and a screen above the crate playing promotional videos finished off the intriguing spectacle.
Vermeer President and CEO Jason Andriga and VP of Sales Doug Hundt soon approached the stage and addressed the crowd. They talked about the piece of equipment being revealed and the construction industry problems it aimed to solve. While the crowd cheered, the crate's 15-foot-high wall was dropped to reveal the Vermeer XR2 Vacuum Excavator.

Companies in this article