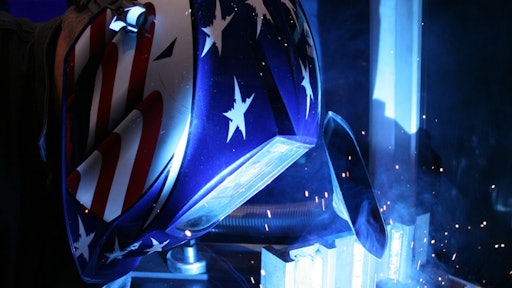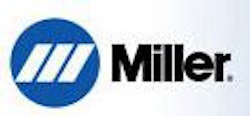 Miller Electric Mfg. Co. and the ITW Welding companies of North America, including Hobart Brothers, Bernard, Tregaskiss, Weldcraft and Smith Equipment, will be bringing the "Under the Hood 2012: Learn | Weld | Connect" welding expos to four cities across the U.S.
Tour stops include Atlanta (May 2-3), Ft. Worth, Texas (May 23-24), Rancho Cucamonga, Calif. (LA) (June 13-14) and Troy, Ohio (June 20-21). Attendees may pre-register at Millerwelds.com/weldexpo or onsite.
Registrants will be able to tap the trusted knowledge of Miller engineers, product managers and other welding professionals to get the latest welding tips, have a hands-on welding experience and the chance to see the latest in welding equipment and technology.
For the welding professional, Under the Hood 2012 offers two days of welding opportunities that include 10 different educational sessions with programs on reducing weld costs, the challenges of aluminum welding, weld data monitoring, maintaining environmental compliance and more. Live demonstrations and hands-on welding opportunities will cover welding processes for a wide range of industries, including construction, fabrication and manufacturing.
The Miller Road Show Truck will roll into town with 40 hands-on displays. The latest products from all of the ITW Welding Companies will be a part of Under the Hood 2012. Attendees will have the opportunity to see all of the latest technology from Miller and ITW, try out state-of-the-art Arc Armor safety equipment and learn more about special programs and promotions from Miller, including Owners Club and the Job Weld Done giveaway.
Keynote speakers from the Institute for Trend Research (ITR) will bring economic insight for today's economy and how your business can prosper in difficult financial times. Dr. Jeff Dietrich of ITR will be the featured speaker in Rancho Cucamonga and Fort Worth. Economist and President of ITR, Alan Beaulieu, will deliver the economic trends in Atlanta and Troy.
Do-it-yourself welding enthusiasts are encouraged to attend a special evening event, from 6 to 9 p.m. at each of the weld expos. Attendees will learn the basics of MIG, TIG and Plasma cutting and which process is right for their welding needs. They can also create a small project to take home. World-class fabricators, bike builders and restoration experts will also be on hand to answer questions and share their experiences and knowledge of welding. Those interested can sign up at MillerWelds.com/underthehood. Space is limited to the first 100 registrants per location.
Locations for Under the Hood 2012
Lawrenceville, Ga. May 2-3
Miller Distribution and Training Center
1655 Lakes Parkway, Ste. 101
Lawrenceville, GA 30043
Fort Worth, Texas May 23-24
Miller Distribution and Training Center
15000 Grand River Road, Ste 121
Fort Worth, TX 76155
Rancho Cucamonga, Calif. June 13-14
Miller Distribution and Training Center
9570 Santa Anita Ave, Ste B
Rancho Cucamonga, CA 91730
Troy, Ohio June 20-21
Hobart Brothers Company
400 Trade Square East
Troy, OH 45373