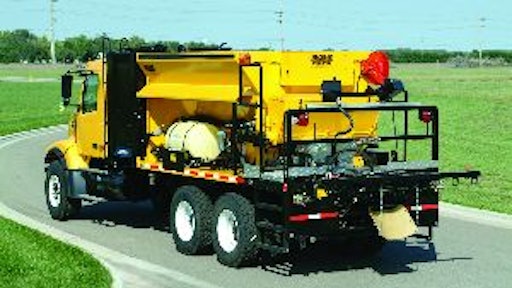 Bergkamp EMCAD System
Bergkamp's Electronic Mix Control and Diagnostic system (EMCAD) for the M310 slurry seal/microsurfacing paver allows contractors to evaluate production and make adjustments while the machine is working. It simplifies material calibration and shows current and average material ratios, total material used, and material rates. The system also assists with onboard control troubleshooting.
Case Upgraded DV Series Rollers
The upgraded DV201, DV202, and DV204 tandem-drum vibratory rollers from Case feature more powerful Tier III engines that deliver from 31 to 48 hp. Features include high centrifugal forces, dual frequency, and a hydrostatic drive for better traction and smooth performance even on steep slopes. The rollers have operating weights of 5,510 to 7,720 lbs., drum widths from 39.4 to 51.2 in., and drum vibrating frequency from 3,180 to 3,720 vpm with centrifugal forces from 4,580 to 8,877 lbs.
Corporate Lodging Consultants
Corporate Lodging Consultants (CLC) is an aggregator of hotel rooms that specializes in the business traveler typically requiring mid-scale and economy hotel properties - a nice fit for contractors who send their crews overnight. Clients define their hotel profile and coverage needs, then CLC develops a lodging strategy to maximize savings. Thousands of hotels participate in the CLC program so typical savings range from 15% to more than 30%.
Zanetis RoadHog Milling Attachments
Zanetis RoadHog self-contained milling attachments are now available for loader-backhoes and wheel loaders. Powered by a John Deere PowerTech turbocharged, four-cylinder Tier III-compliant diesel engine, the attachments are suited for milling asphalt or concrete, cutting utility trenches, and recycling or stabilization of base and soil. The 75-hp model is intended for backhoes over 13,000 lbs. and comes in 30- or 40-in. cutting widths with a 10-in. cutting depth. The 140-hp unit provides a 12-in. cutting depth and is designed for wheel loaders with a minimum 9,500 lbs. of static tip load at full turn.