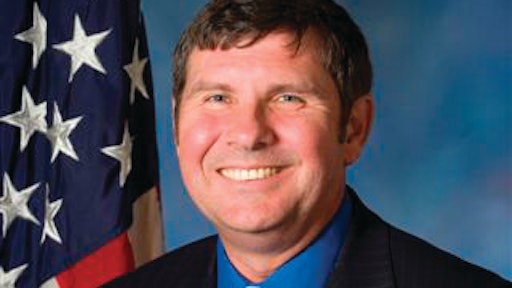 Last May, 28-year-old Adrien Zamora fell 40 feet from a scaffold while restoring an 11-story building in New York. It was his first day on the job, and he had not been given a fall protection harness or the necessary safety training. He left behind a wife and their two young daughters. Unfortunately, this loss is only one of many such tragedies that happen every year.
Falls are the leading cause of death in construction
Falls account for one-third of all work-related deaths in the construction industry. In 2010, there were 264 fall fatalities (255 falls to lower level) out of 774 total fatalities in construction. Of those deaths from falls, 90 were from roofs, 68 from ladders and 37 from scaffolds. 
Many of the workers who are killed and injured on the job are like Zamora - temporary workers who perform the most dangerous jobs and often have limited English proficiency, and who don't always get the training and equipment they need to do their jobs safely. As Assistant Secretary of Labor for Occupational Safety and Health Dr. David Michaels has said, "All workers have the right to go home safe and sound at the end of the day, whether they've been on the job one day or 25 years."
Worker injuries, illnesses and deaths don't just hurt workers, families, co-workers and communities. They also take a great toll on our economy. Our nation's largest provider of workers compensation data - the National Council on Compensation Insurance - found that from 2005 to 2007, 38 states reported that falls from elevations cost insured roofers $54 million per year. The average cost to an employer when a roofer falls from an elevation is about $106,000 per injured roofer – that's enough to put a small roofing company out of business.
OSHA campaigns for fall prevention
OSHA has partnered with the National Institute for Occupational Safety and Health and National Occupational Research Agenda (NORA) - Construction Sector on this nationwide outreach campaign to raise awareness among workers and employers about common fall hazards in construction, and how falls can be prevented and lives can be saved. Here's how:
PLAN ahead to get the job done safely - When working at height, employers must plan projects to ensure the job is done safely. Begin by doing a risk assessment. This involves taking a close look at the jobsite, potential hazards and how they relate to the work being done. It's important to decide how the job will be done, what tasks will be involved, and what safety equipment will be needed to complete each task.
When estimating the cost of a job, employers should include safety equipment, and plan to have all the necessary equipment and tools available at the construction site. Think about all of the different fall hazards, and then plan and select fall protection suitable to that work, such as personal fall arrest systems (PFAS).
PROVIDE the right equipment - Workers who are six feet or more above lower levels are at risk for serious injury or death if they should fall. To protect these workers, employers must provide fall protection and the right equipment for the job, including the right kind of access equipment, whether it's powered lifts, or scaffolds or ladders.
Different equipment is appropriate for different jobs. Always provide workers with the kind they need to get the job done safely. If workers use personal fall arrest systems (PFAS), provide a harness for each worker who needs to tie off to the anchor. Make sure the PFAS fits, and regularly inspect all fall protection equipment to ensure it's still in good condition and safe to use.
TRAIN everyone to use the equipment safely - Falls can be prevented when workers understand proper set-up and safe use of equipment, so they need training on the specific equipment they will use to complete the job. Employers must train workers in hazard recognition and in the care and safe use of lift equipment and fall protection systems.
OSHA offers numerous materials and resources that employers can use during toolbox talks to train workers on safe practices to avoid falls in construction. Falls can be prevented and lives can be saved through three simple steps: Plan, Provide and Train.
Join the campaign, and help OSHA spread the word that safety pays and falls cost. To learn more, visit www.osha.gov/stopfalls.
Learn more about the safety requirements for fall prevention. OSHA has free educational resources in many languages that you can distribute to help educate people in your work site and community. To order materials, call OSHA's Office of Communications at 202-693-1999 or visit OSHA's publications page. For latest campaign updates, follow @USDOL and @NIOSHConstruct on Twitter and subscribe to OSHA's biweekly newsletter, "QuickTakes."