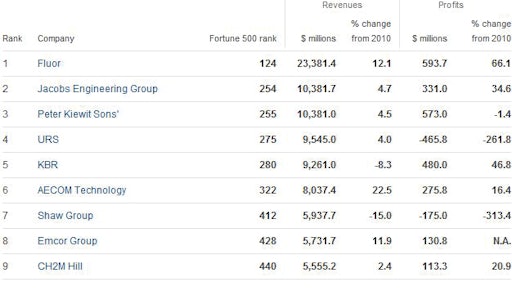 The Fortune 500 list for 2012 includes nine companies in the "Engineering, Construction" industry, lead by Fluor (No. 124), Jacobs Engineering Group (No. 254) and Peter Kiewit Sons (No. 255).
AECOM Technology climbed 31 places on Fortune magazine's list to No. 322 with a dramatic 22.5% increase in revenues.
In 2011, when the same nine contractors made the Fortune 500, eight of the firms had reported declining revenue for the year. This year only two contractors, Shaw Group and KBR, showed less revenue than 2011.