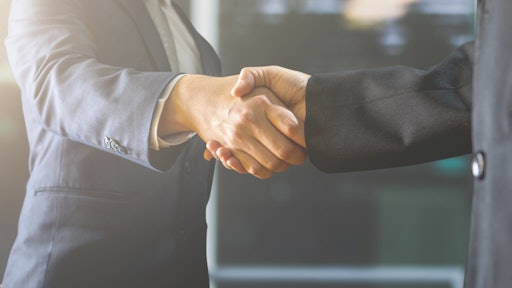 ngad- Adobe.Stock
The Cook & Boardman Group, LLC ("Cook & Boardman" or "C&B") has announced the acquisition of Victoria, Texas-based H&H Door (H&H). Terms of the transaction were not disclosed.
Founded in 1977 by Rick Huegele, H&H is a turnkey provider of opening solutions including doors, frames, hardware, overhead doors, access control, intrusion detection, fire systems and Division 10 specialty products. The company operates under three divisions: Doors & Hardware, Overhead Doors and Integrated Security Solutions, and serves customers in Central and South Texas from its headquarters in Victoria and an additional office in La Grange, TX.
"We're thrilled to welcome H&H Door to the Cook & Boardman family of companies," said Darrin Anderson, Chief Executive Officer of C&B. "Their ability to provide total end-to-end solutions, including installation and maintenance of overhead doors, will allow us to offer this valuable service to customers across our portfolio of brands as well as to our national accounts."
"For over 40 years, we've been committed to providing the highest level of customer service and support to our customers," noted H&H president and founder Rick Huegele. "In Cook & Boardman, we see a similar passion for serving the industry." Vice President and co-owner Chase Stanzel added, "The combination of H&H and C&B will strengthen our customer value proposition, provide our employees additional resources and expanded opportunities."
The company will continue to operate under the H&H name, and customer contacts will remain unchanged due to the acquisition.
This article originally ran on https://www.cookandboardman.com/