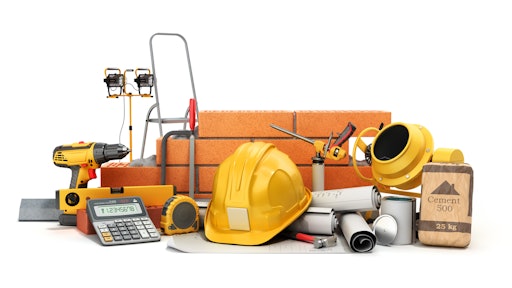 nosorogua- Adobe.Stack
Many building materials companies forget why their dealers and distributors carry them. When they get replaced by a lower-priced competitor, they don't understand why.
It's entirely preventable. You can protect yourself from being replaced, even when someone else is offering a lower price.
To do that, you need to remember the real reason your distributors and dealers carry your product: because their customers want it.
It's Up To You to Create Demand
Depending on the usage of your product, you may need to increase demand for your type of product in general. No one needs to create demand for nails in construction projects that use wood. But you may need to create demand for radiant floor heating or drywall adhesives.
Once your customer's customers are using your type of product, the next step is to create a preference for your products or your brand.
No dealer or distributor is going to stop carrying your product if the contractors and builders who buy from them prefer it. Thay may add one of your lower-cost competitors to see if that helps them grow their business. But they won't be able to replace you with lower cost options. It's not worth the risk.
Grocery stores can not choose to stop carrying Crest toothpaste. Too many of their customers would start shopping somewhere else.
Smart dealers and distributors realize that offering the lowest prices is not their competitive advantage. There's just no way to win the low price game. In today's world, it's easy to find a better price if you go looking for one.
Instead, dealers and distributors need products with acceptable profit margins. "Making it on volume" is a thing of the past.
4 Ways to Create Preference and Demand for Your Product
Creating preference and demand for your product or brand makes you essential to dealers and distributors. Here are four ways to do it.
1. Familiarity
I was working with a building product company that wanted to increase its presence with dealers and distributors. We researched the situation and developed a business proposition to show these customers why this company was a better option.
Their competitor had such a large market share that they had become more demanding and difficult to deal with. Distributors and dealers liked the idea of switching over to this company instead. They just had one objection. My client's product came in a blue box but the competitor's came in a red box.
That seems like a small detail, but it was an important one. The dealers and distributors worried that their contractor customers already associated this product with a red box. A blue box would signal that they were dealing with something new, different and unknown.
The more familiar and consistent you can be, the more contractors will prefer you and the harder it will be to replace you.
2. Communicate Your Differences
What makes your product different? Is it stickier, stronger, easier to install, or maintenance-free? Whatever it is, make sure your customer's customers are aware of this.
The best way to do that is by being clear and consistent with your messaging, demonstrations, customer reviews and more.
3. Give Reminders to Dealers and Distributors
Continually remind dealers and distributors that their customers prefer and demand your product. Ask contractors for reviews and share them with dealers and distributors. Make it part of every communication.
This is about frequency. The more you repeat it, the more it will stick in their minds. You want them to think, "We have to carry this product because our customers demand it."
4. Don't Make It Easy For Your Competitors
If you're the leader in your category, don't let it go to your head. Having an ego creates an opportunity for your competitors because it means you'll take the dealers and distributors for granted. At some point, they'll try to convince their customers to switch from you.
The easier and more reliable it is to do business with you and the more you help your customers make an acceptable profit, the less they'll want to switch.
Become Indispensable
If you can make your product essential for your builders and contractors, it becomes essential to distributors and dealers too.
With the right messaging and a smart approach, you won't have to compete on price.
Follow these four steps and your distributors and dealers won't even be tempted to drop you.
This article originally ran on https://www.seethewhizard.com/