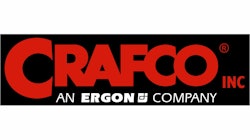 Paving Maintenance Supply, Inc. (PMSI), a Crafco Company announced today that they have entered into an agreement to purchase substantially all the assets of Clayco Midwest Company, of Granite City, IL. The transaction will be effective July 1, 2012.
This acquisition combines the assets of the one of Crafco's long standing distributors, Clayco  Midwest with PMSI to expand PMSI's store locations, sales and service to Southern Illinois,  Eastern Missouri and Kentucky. Effective July 2, 2012, the Clayco Midwest location in Granite  City, IL will become PMSI's 9th store location. PMSI will continue to market and supply Crafco brand products in this new territory as well as its other extensive line of pavement preservation and repair products.
Barry Barber, the President and current owner of Clayco Midwest as well as his employees will be staying on with PMSI, Barry will become our Branch Manager for that region and Carrie Blair and Robert Martinez will also be part of our team.
Companies in this article