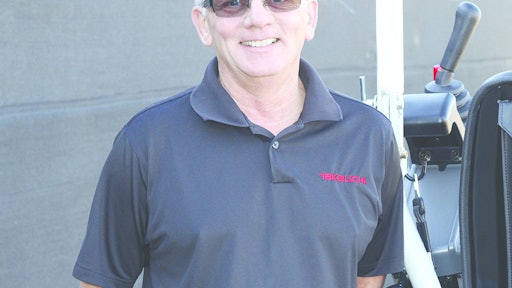 Takeuchi-US, a global innovation leader in compact equipment, has announced it has realigned its service department to provide the best possible technical service and warranty support to customers. The changes include Tom Reichling who assumes the Northwest regional service manager position, Gary Bryan moves to service support manager, and Joe Topia is now the national service training manager.
The moves are all positive changes in the structure of the Takeuchi Service Department. The changes better align each employee with the position and responsibilities that maximize the Takeuchi product support experience for both customers and dealers.
Tom Reichling, in his new position as Northwest regional service manager, will be responsible for the service and warranty support for the Midwest to the Northwest (Ohio to Alaska), which also includes Western Canada. As service support manager, Gary Bryan will handle all of Takeuchi's service and warranty for their national accounts (United Rentals, Sunbelt Rentals, Hertz, and Neff Rentals). He will also work with the regional service managers on any difficult warranty and service issues. Joe Topia's responsibilities as the national service training manager is to provide technical service training for all Takeuchi dealers.
"Tom, Gary, and Joe have all done an exceptional job in the Takeuchi service center and each play a big role in the success of the company," said Mike Ross, director of operations at Takeuchi-US. "The service and warranty department is crucial to our success and has always been a strength of our company. All three of them have done an incredible job and have years of experience in the area. We look forward to seeing them in their new roles and believe that our department is even stronger because of the moves."