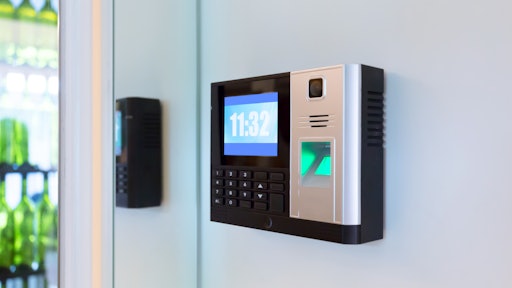 zhu difeng- Adobe.Stock
SALTO is a manufacturer in electronic access control solutions with trusted customers in education, hospitality, healthcare, commercial, working spaces, retail, co-living and purpose-based student accommodation and residential.
Having a broad product portfolio in access control, SALTO can fulfill many technical and functional requirements. Thus, access control solutions by SALTO can encompass many access points in a building and its perimeter. SALTO's access control management software provides a user-centered software interface that makes it simple and secure to incorporate access control for any type of building size or user need.
In addition to Gantner, SALTO has added Clay and Danalock to its portfolio in recent years, strengthening its position in cloud, mobile access and customer-centric solutions such as ticketing systems and cashless payment.
Gantner is an Austrian company specializing in access systems, electronic locking systems, cashless payment, cash register and billing systems, staff time recording systems as well as ticketing and management software for leisure facilities.
The transaction was financed by a combination of capital increase, bank financing and cash. The capital increase amounts to €125 million and has been subscribed by both existing shareholders such as Alantra and new investors such as Sofina, Peninsula Capital and Florac. Financial investors will hold a combined 30 percent stake in SALTO, with the remainder retained by SALTO's founding members and managers (60 percent) and private investors (10%).
Part of what attracted SALTO to Gantner was its strong commitment to research and development. "The addition of Gantner to the SALTO portfolio offers a very bright future for our ability to continue to deliver the absolute best in electronic access control solutions," said Javier Roquero, co-founder and CEO of SALTO. "The Gantner product suite offers a variety of innovative locking solutions as well as cashless payment and ticketing systems that enrich and diversify our product offering and will enhance the end-user experience. We are thrilled to welcome Gantner to the SALTO family."
"Thanks to the new partnership with SALTO, we can expand our product portfolio, take advantage of important synergies, better target our markets and address customer segments with precision. This puts us in an optimal position to continue our dynamic growth," said Elmar Hartmann, CEO of Gantner Group.
With a combined workforce of 1,200 employees in 40 countries, including more than 230 dedicated to R&D, a turnover of €260 million and over a million access points delivered each year, the combined group consolidates its position in the electronic access control market.
The combined group will enable SALTO's customers to offer their guests and employees a hassle-free end-to-end journey (e.g. access to parking lot, main entrance, elevators, ticketing, cashless payment, lockers, office doors, canteen and leisure facilities, all with the same credentials).
"If there is one thing the global COVID-19 pandemic has taught us, it's that the ability to deliver more contactless solutions managed by end-users is very much needed and is here to stay," Roquero said. "Gantner has developed a variety of solutions that allow end users more autonomy in gaining access, paying for merchandise and purchasing tickets and gaining entry to special events. This adds incredible value to our existing efforts to offer our customers more contactless solutions."