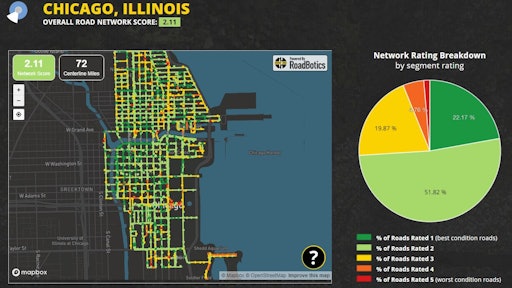 RoadBotics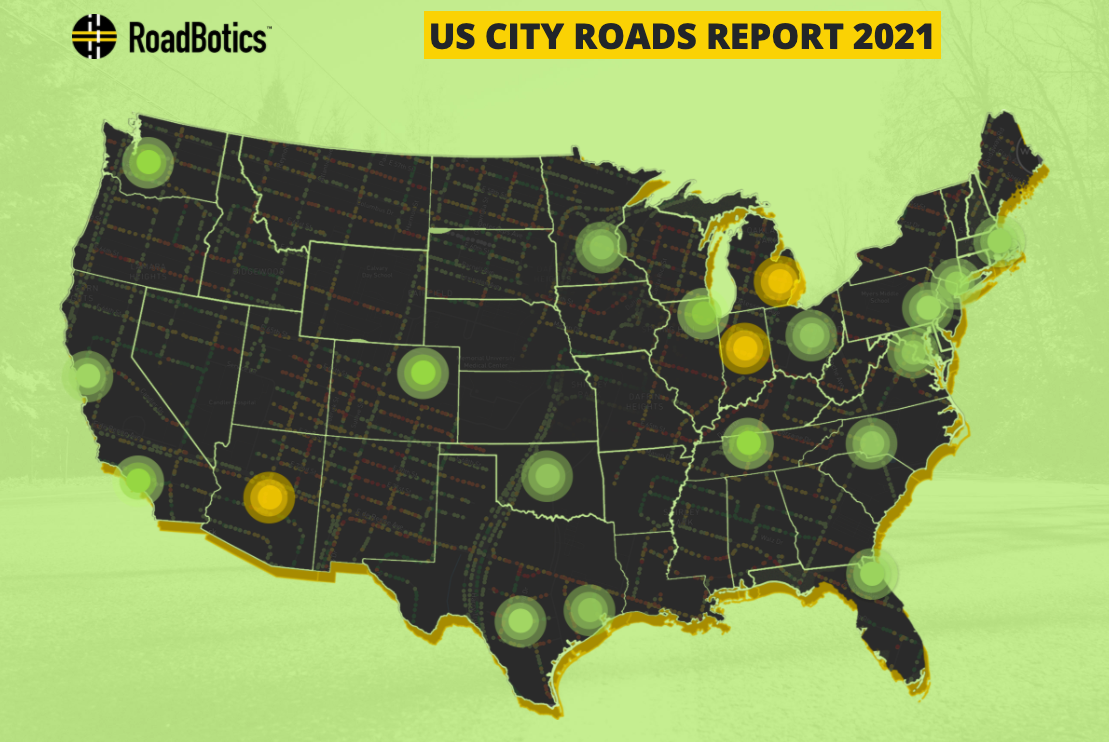 Despite infrastructure's critical importance to our nation and our economy, America's infrastructure grade is only a D+ according to the American Society of Civil Engineers (ASCE). Even with bipartisan support in Washington, robust and sustainable funding for our crumbling roads, bridges and highways has been stalled in Congress for years. 
During a presentation of the American Society of Civil Engineers' infrastructure report card, which gave the U.S. an overall C- for the condition of its roads, bridges, ports, drinking water systems and electricity grids and identified a $2.59 trillion spending gap, U.S. Transportation Secretary Pete Buttigieg said it was time to get to work rebuilding the country.
"We've got a long way to go, and our infrastructure is in tough shape," Buttigieg said. "We are past the point of allowing 'Infrastructure Week' to be a Washington punchline once again," adding that now was "maybe a once-in-a-lifetime moment to invest" in our infrastructure. 
Data Drives Results
Before Buttigieg was tasked with the responsibility for over 4 million miles of American roads, he was responsible for the 550-mile road network of South Bend, IN. 
""Buttigieg has a monumental task to accomplish. Looking back to his previous role as Mayor of South Bend may be the best indication of how he will lead America in raising our infrastructure grade," RoadBotics  CEO Ben Schmidt, PhD said. "As Mayor, before spending a dollar on road repairs and construction, Buttigieg brought RoadBotics to the City in order to provide an objective assessment of his entire road network."
RoadBotics offers an objective look at our road networks and empowers over 300 governments of all sizes to make data-driven decisions about their roads and infrastructure. The company conducts pavement assessments using a windshield-mounted smartphone application to quickly collect road image data combined with an advanced machine learning data analysis to deliver objective ratings. This simple, yet powerful, approach is an efficient and economical alternative to traditional assessment methods. The data is then used as a starting point to creating comprehensive plans for treating, repairing and maintaining road networks.
The company has recently released their 2021 U.S. Cities Road Report. For the first time, the RoadBotics technology has been used to create a comparative analysis of the ratings of road conditions across select cities in the US. The objective nature of the data allows for easy comparison to see where our road networks need the most help.
"A new administration in the White House presents an opportunity to pass an infrastructure package to close the projected funding gap of more than $2 trillion needed by 2025," Schmidt said. "If we do not currently have the data about the exact state of the nation's infrastructure, how can we have a robust debate on the most appropriate way to allocate the infrastructure stimulus package? We believe that objective condition data is an essential starting point for managing infrastructure. If we want to improve America's infrastructure grade, data-driven decision-making is the only way forward." 
You can see the detailed reports for each city here.