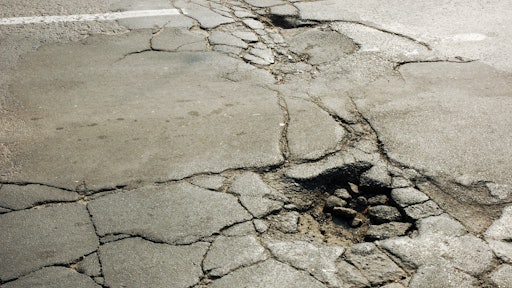 Adobe Photoshop | unknown
Pete Buttigieg, secretary of the U.S. Department of Transportation, highlighted a top priority for his national agenda during an interview at CityLab, a virtual summit for urban leaders hosted by Bloomberg Philanthropies and the Aspen Institute.
"I want to emphasise a lot of what we have to do is deal with a maintenance backlog," said Buttigieg. "Fix it first is going to be a very important mantra for us."
Significant deterioration and degradation is happening to roadways and bridges from coast to coast, resulting in U.S. infrastructure receiving a C- grade from the ASCE. The need for a robust surface transportation bill is apparent across the United States. "If you look at the conditions of so many of our roads and bridges as a country, it's clear we can't allow this backlog to continue," said Buttigieg.
President Biden has said he plans to spend $50 billion on road and bridge repairs in his first year in office, however the source of funding is still unknown.
"If we get this moment right, we can have a once-in-a-generation delivery of infrastructure support that can be used by states, by cities, by counties, by tribes and territories," said Buttigeg. 
"Of course this is not the first time that a new administration has raised expectations and hopes around infrastructure," he continued. "So we've got make sure that this time we actually get to deliver. But I really believe because of the urgency of the moment, and frankly because of the impatience of the public, that with some support and prodding of Washington by local leaders like some of the folks we're gathered with today, we really can get it done this time."
Stay tuned to ForConstructionPros.Com for continual updates on surface transportation funding.