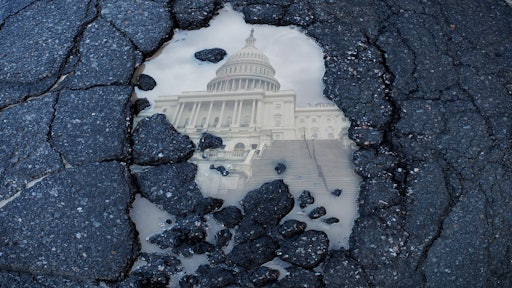 Adobe Photoshop | freshidea
Infrastructure plays an important role in our lives. From our careers, to the roadways and bridges that are essential to transportation, the infrastructure in America is failing. It is obvious, something needs to be done to realign infrastructure spending.
Newly appointed President of the United States, Joe Biden, plans to spend $2 trillion on infrastructure, including $50 billion on road and bridge repairs in his first year in office. The progressive plan could dead end if a source of funding is not agreed upon.
Elected officials overwhelmingly support the idea of repairing bridge and fixing other broken infrastructure. However, the details of how to do it can be problematic
Biden has an expansive agenda that includes reshaping the economic recovery and controlling the coronavirus
The most efficient way to create new revenue, is to boost the federal tax on gasoline, which hasn't been raised since 1993. But that's also one of the most politically toxic options in times of prosperity and low unemployment
It's likely that Biden's plan will be carved up into smaller pieces, and a coronavirus stimulus could provide an early win on infrastructure goals
The pending surface transportation bill, which must be renewed by end of September, will likely serve as the backbone for any large-scale effort