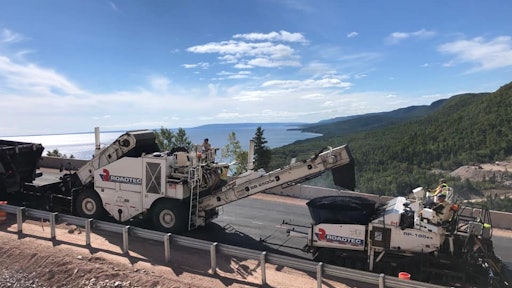 Sheldon Timmons/Facebook
The American Jobs Plan was released last week by the White House and unsurprisingly drew mixed reactions from congressional leaders. House Speaker Nancy Pelosi (D-CA) called the plan "a visionary, once-in-a-century investment in the American people" and vowed to get a bill through the House of Representatives by July 4.
Senate Minority Leader Mitch McConnell (R-KY) cast doubt on Republican support, stating "my view of infrastructure is we ought to build that which we can afford, and not either whack the economy with major tax increases or run up the national debt even more."           
Although Democrats control both chambers of Congress and the White House, their hold on the Senate in particular is tenuous with a 50-seat majority. Most legislation requires 60 votes to advance in the Senate, and Democrats are unlikely to get Republican support for their more ambitious and expensive proposals like this plan. 
Battle for Bipartisanship
The problem for Republicans lies in the scope of the bill. 
For Democrats, infrastructure funding means finding ways to combat climate change and build resilient structures using green initiatives. The second part of the proposal is set to address economic inequities, provide paid leave to workers and support child care. The administration's accompanying Made in America Tax Plan proposes to increase the corporate rate from 21 percent to 28 percent to pay for it all. 
Republicans know that this type of pay-for is dangerous for the economy and are skeptical of the laundry list of items touted as "infrastructure" in the Biden plan.
"We cannot begin thinking of bills that spend trillions as the new normal," said Representative Sam Graves of Missouri, the top Republican on the Transportation and Infrastructure Committee. "A transportation bill needs to be a transportation bill, not a Green New Deal. It needs to be about roads and bridges. The president's blueprint is a multitrillion-dollar partisan shopping list of progressive priorities, all broadly categorized as 'infrastructure' and paid for with massive, job-killing tax increases."
Senator Joe Manchin (D-VA.), who will play a critical role in any infrastructure package discussions, had a different take. "Infrastructure, my God, when you think about it, that pothole doesn't have an R or D name on it, it'll blow your tire and ruin your car, it doesn't care," Manchin said. "So, don't you think infrastructure is something that could bring us together?"
You would think. Politics always seem to get in the way though and now Democrats have an even easier path to pass their own infrastructure agenda. A top Senate official ruled that Democrats could use the fast-track budget reconciliation process for a second time this fiscal year, potentially handing them broader power to push through President Biden's agenda. Reconciliation allows Congress to pass significant legislation, like an infrastructure bill, without having to negotiate with the minority party. Each time the reconciliation process is used, targeted policy changes are enacted through changes to mandatory spending and/or the tax code.
The decision by the parliamentarian means that Democrats can essentially reopen the budget plan they passed in February and add directives to enact the infrastructure package or other initiatives, shielding them from a filibuster that requires the 60 votes to overcome.
This comes as Democratic leaders are contemplating how to use their slim majorities in the House and Senate to enact Biden's infrastructure proposals.
Although typically budget reconciliation has been used only once per fiscal year, the ruling by the Senate parliamentarian will allow Democrats to use reconciliation as often as possible — paving the way for Democrats to use the reconciliation process for Biden's $2 trillion infrastructure bill.
Budget Reconciliation Explained
Created by Congress in the Congressional Budget Act of 1974, reconciliation allows for expedited consideration of certain tax, spending and debt limit legislation. In the Senate, reconciliation bills are not subject to filibuster and the scope of amendments is limited, giving this process real advantages for enacting controversial budget and tax legislation with just 51 votes, rather than the usual threshold of 60 votes.
The purpose of the reconciliation process is to allow Congress to use an expedited procedure when considering legislation that would bring spending, revenue and debt limit laws into compliance with the current budgetary priorities. Prior to the passing of the $1.9 trillion coronavirus relief package signed earlier this year, 21 total budget reconciliation bills have been signed into law.
Any effort to pass further legislation with a simple majority will be considerably more difficult than it was with the stimulus package, which cleared both chambers and became law in less than three months. 
The reconciliation option does not guarantee a smooth path for Biden's agenda this time around though. With narrow majorities in both chambers, party leaders will have to keep Democrats almost entirely united to be able to use the maneuver successfully. Democrats are already haggling over what should be included in the infrastructure plan, and how to pay for it. 
Democrats still face an uphill battle in passing the bill and would be better off coming up with a plan where both parties can come to an agreement.