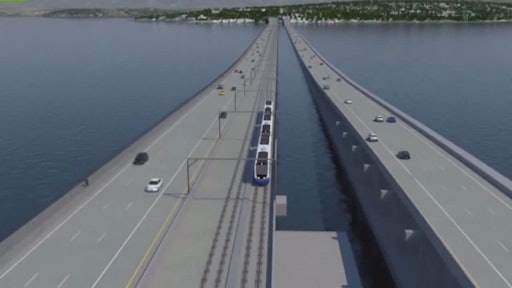 q13fox.com
By Tatevik Aprikyan
A $3.7 billion project connecting light rail to the Eastside over the I-90 bridge in Seattle will be a world first. It will create 14 miles of rail traveling over the I-90 floating bridge - the first time a train structure has been built over a floating bridge.

Engineers plan to use commonly used and proven materials and design techniques but in a unique way to handle this special concept. Engineers will have to accommodate six degrees of motion as the bridge goes up and down and slightly north and south with the wind.

(
more on plans to build the first light rail over a floating bridge...
)